Lightweight BlockBoard used for Caravan and RV
Paulownia substrate (Blockboard )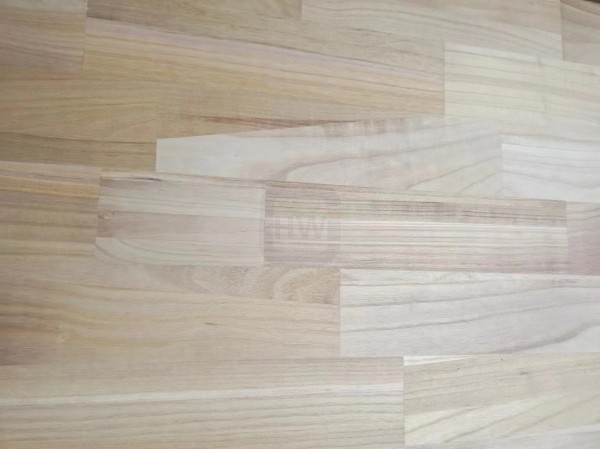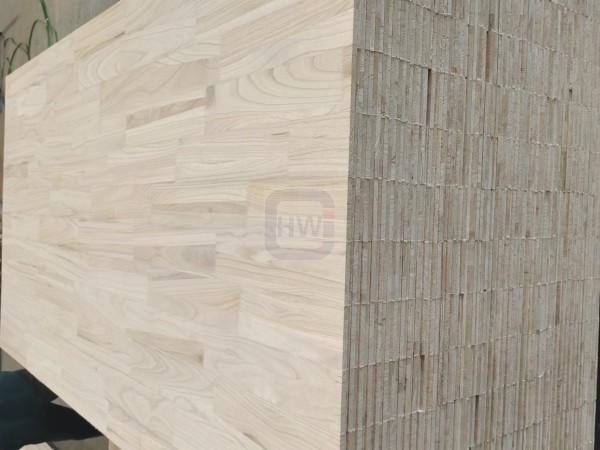 High quality
HW is manufactured using the latest plywood technology paired with over twenty years of plywood knowledge and expertise.
 Lightweight
Made with 100% paulownia core, HW is 30% lighter than other commonly sourced RV/Campervan/Caravan panel substrates.
Sustainable
Sourced from fast-growing Chinese plantations and sustainably managed forests for a stable, reliable supply chain.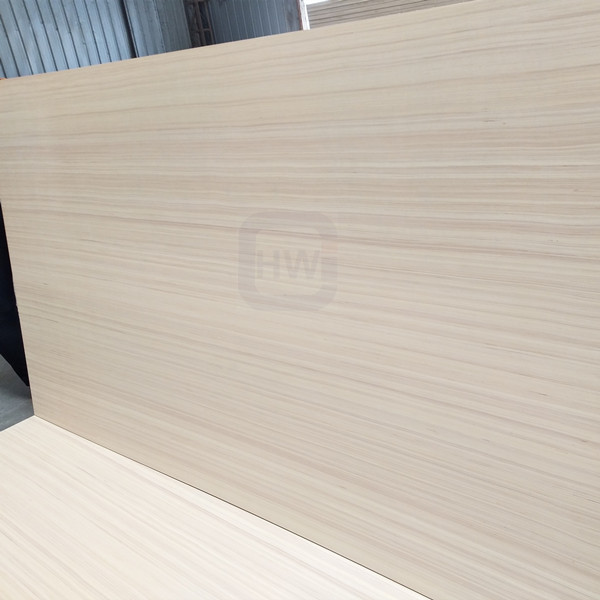 The material is light and tough


To evaluate the quality of wood, bulk density, and strength are important standards. The higher the strength is, the lighter the bulk density is. Paulownia wood is one of the lightest wood on the earth. Its air-dry density is 0.23-0.40 g / cm3, which is about 40% lighter than ordinary wood. Its biggest advantage is that it is light and tough.
No warping, no deformation


Because of its small coefficient of shrinkage, the trees do not bend and do not warp, and are not deformed.
Moisture-proof


The dried tung tree is not easy to absorb moisture and moisture and has a high degree of preservation.
Fire resistance


The thermal conductivity of Paulownia wood is smaller than other ones. Generally, the combustion point of wood is about 270 degrees, and the burning point of Paulownia wood is 425 degrees, which is a rare feature.
Wear resistance


Although the Paulownia wood is light, it is not easy to wear. The Paulownia wood is used as an air box, and the pull rod is worn back and forth, but the box plate is not easy to wear.
Beautiful texture and bright color


Paulownia wood has a bright, beautiful, and delicate texture with silk, and the natural pattern is very good.

Strong sound guidance


Paulownia wood is indispensable for making musical instruments. Regardless of weather changes, it can stabilize the timbre, so it is called "Qing Tong". For example, Yangqin, Pipa, Liuqin, and even Qinhu are all made of paulownia.

Easy to carve and dye


Paulownia wood is not easy to split, but the wood is soft, easy to process, easy to carve, and easy to dye. It can be used as a beam, purlin, door and window, ceiling, tile board, room partition, and so on.

Paulownia Core Plywood is used for Caravan/RV/Touring Car/Camper Vans Interiors, as well as Furniture Applications. 
Advantages of Lightweight BlockBoard
1. Lightweight: As the name suggests, Lightweight BlockBoard is significantly lighter than traditional plywood, making it an ideal material for use in caravans and RVs where weight is a crucial factor.
2. Strength: Despite its lightweight properties, Lightweight BlockBoard is incredibly strong and durable, making it able to withstand the rigors of travel and rough terrain.
3. Resistance to warping: BlockBoard's construction with a core of softwood strips sandwiched between two hardwood veneers gives it excellent resistance to warping, which can be a problem with other types of wood.
4. Insulation: BlockBoard has good insulation properties, helping to keep the interior of the caravan or RV warm in cold weather.
5. Versatility: Lightweight BlockBoard can be laminated with a range of finishes, including wood veneer, melamine, and high-pressure laminate, allowing manufacturers to create a variety of different looks and styles.
6. Sustainability: BlockBoard is an engineered wood product made from fast-growing softwood trees, making it a sustainable choice for manufacturers concerned with environmental impact.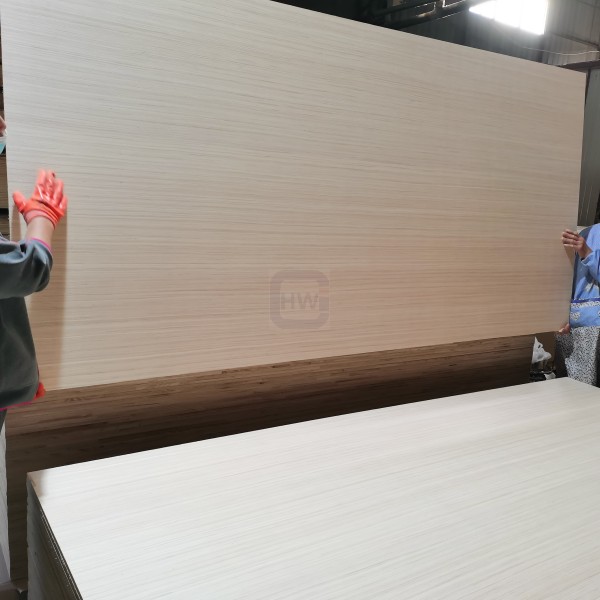 Delivery Instructions of Lightweight BlockBoard
Packing
Standard Export Pallet Packing
Inner Packing

The pallet is wrapped with a 0.20mm plastic bag

Outer Packing

The pallet is covered with plywood or carton and then PVC/steel tapes for strength

Loading Quantity
20'GP

8pallets/22cbm

40'GP

16pallets/42cbm

40'HQ

18pallets/50cbm
Packaging and Containerization of Lightweight BlockBoard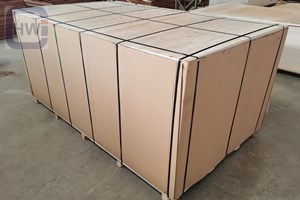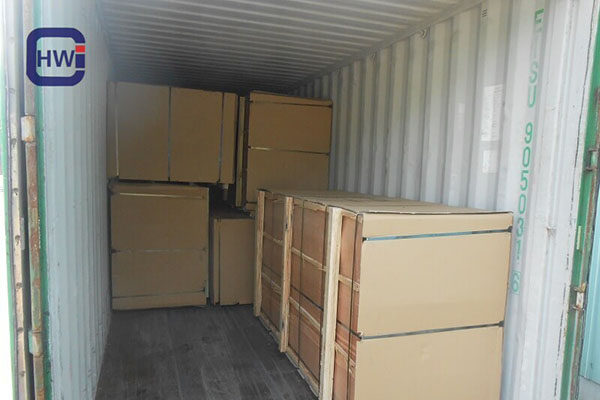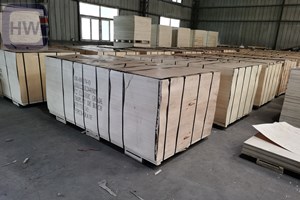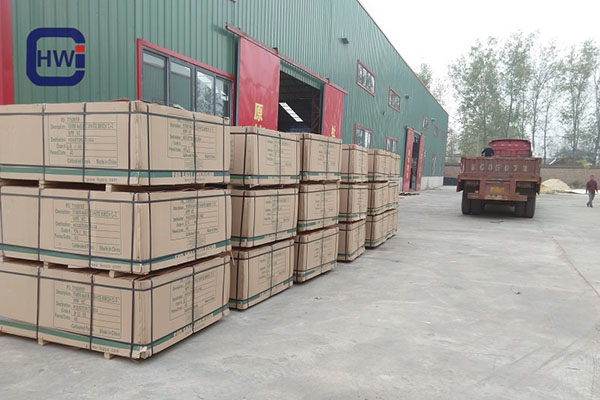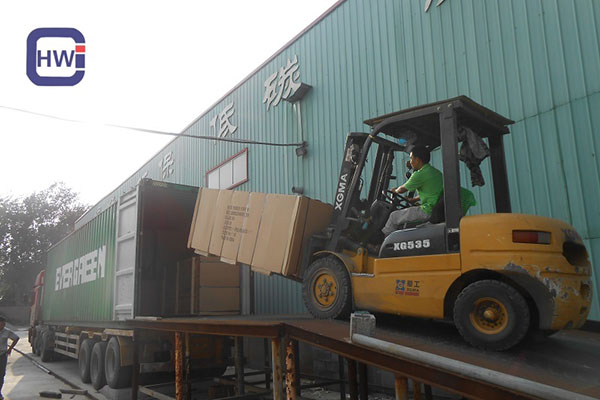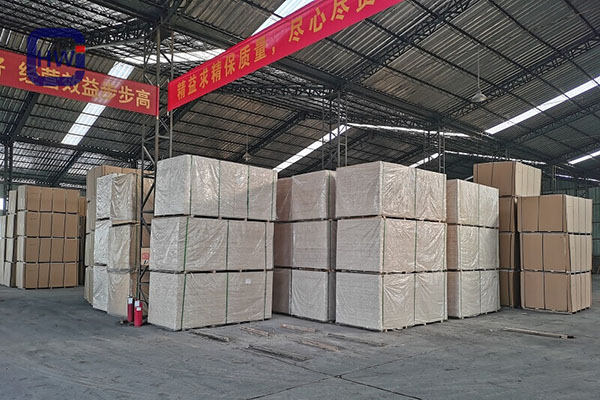 Application of Lightweight BlockBoard
1. Furniture: Lightweight BlockBoard is an excellent material for making furniture, such as bookshelves, cabinets, tables, and chairs. It is easy to shape and can be painted or laminated to give a desired finish.
2. Interior walls and partitions: Lightweight BlockBoard is ideal for constructing interior walls and partitions in buildings, such as offices and homes. It provides good insulation and noise reduction.
3. Flooring: Lightweight BlockBoard is suitable for flooring in commercial and residential buildings. It is durable and resistant to scratches, making it ideal for high-traffic areas.
4. Ceilings: Lightweight BlockBoard can be used to create suspended or drop ceilings. It is lightweight and easy to install, making it an ideal material for this purpose.
5. Doors: Lightweight BlockBoard is a good material for constructing doors, especially in areas with high humidity, such as bathrooms and kitchens. It is resistant to moisture and pests, making it a durable and long-lasting option.
6. Packaging: Lightweight BlockBoard is an excellent material for packaging, such as boxes and crates. It is strong and lightweight, which makes it easy to transport and handle.
7. Caravan and RV construction: Lightweight BlockBoard is a popular material for constructing Caravans and RVs due to its lightweight and durable properties. It is used for walls, floors, and furniture in these vehicles.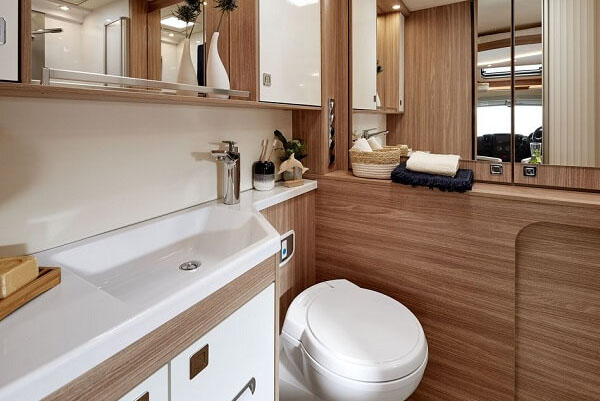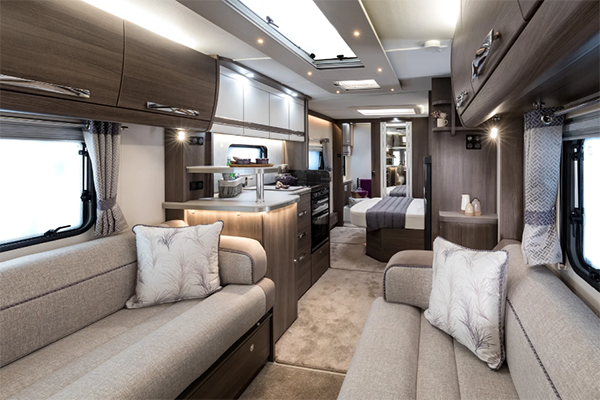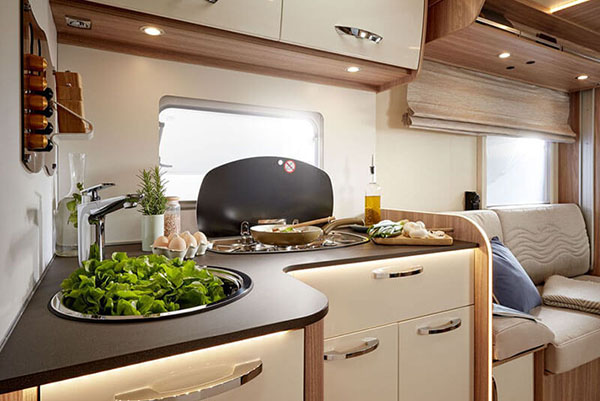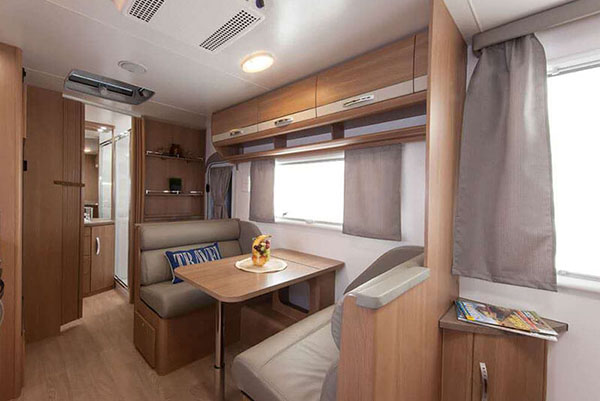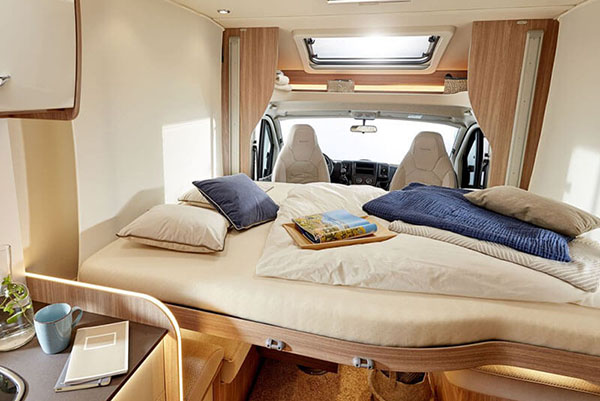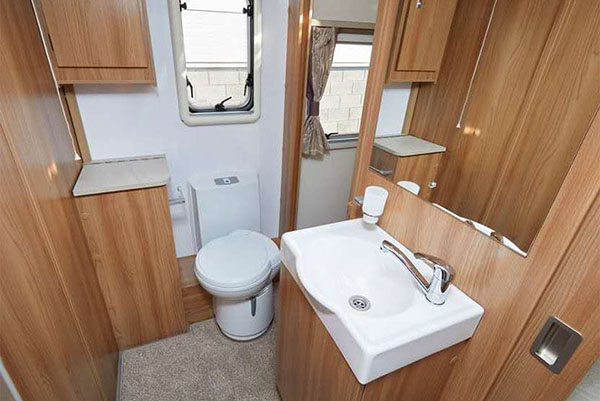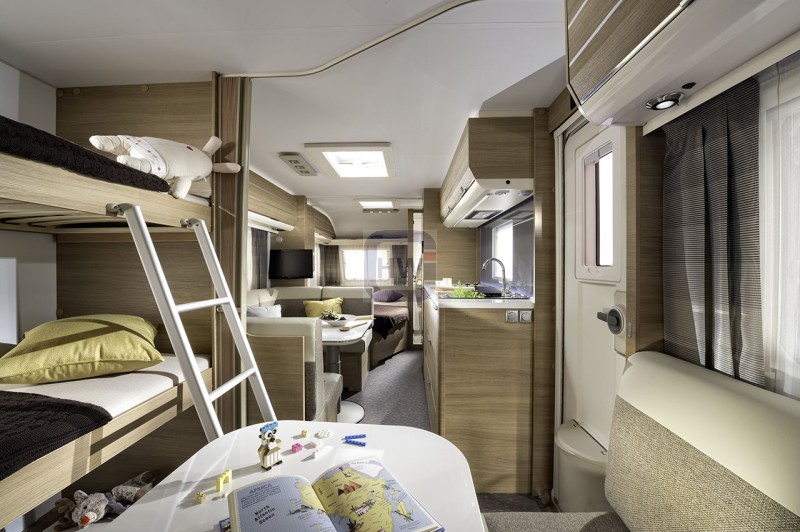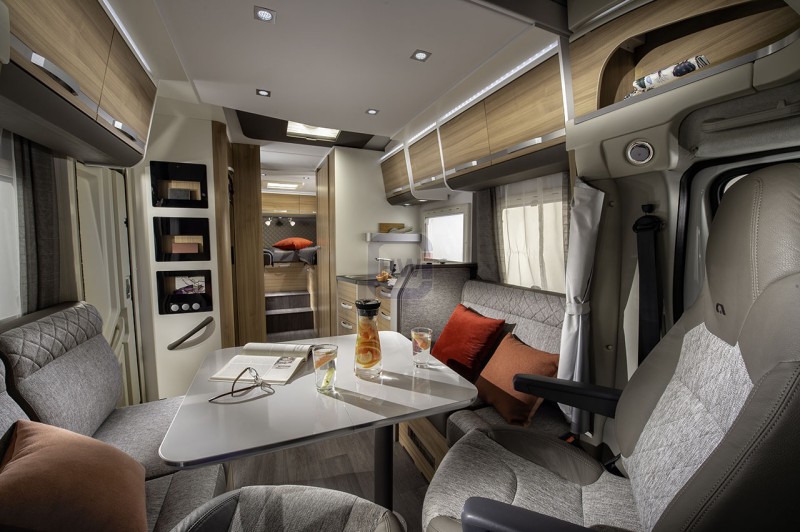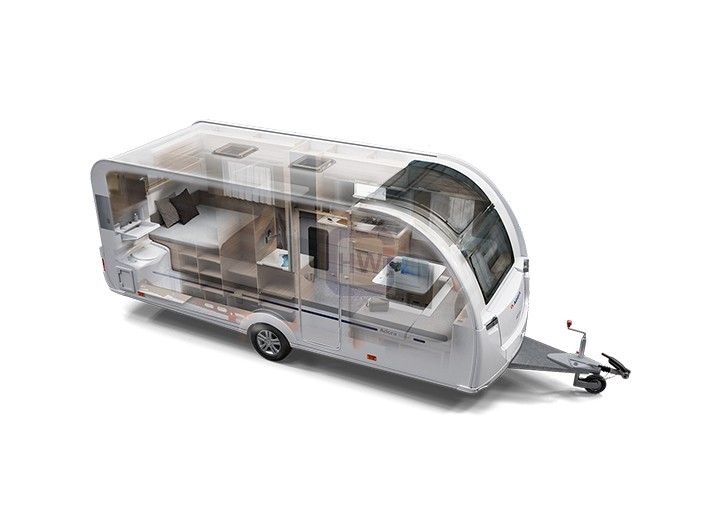 FAQ
Q: How is Lightweight BlockBoard different from traditional plywood?
A: Lightweight BlockBoard is different from traditional plywood in several ways. While plywood is made by gluing together layers of thin wood veneers, Lightweight BlockBoard is made by compressing wood particles or fibers with a binder. This makes Lightweight BlockBoard lighter and more durable than traditional plywood. It also provides better insulation and is more resistant to moisture and pests.
Q: Is Lightweight BlockBoard easy to work with?
A: Yes, Lightweight BlockBoard is easy to work with. It can be cut, drilled, and shaped using standard woodworking tools. It is also easy to sand and paint, which makes it a popular choice for Caravan and RV builders.
Q: Is Lightweight BlockBoard environmentally friendly?
A: Lightweight BlockBoard can be environmentally friendly if it is made from sustainably sourced wood and manufactured using eco-friendly processes. However, not all Lightweight BlockBoard is created equal, and some manufacturers may use unsustainable or harmful practices. It is important to check the manufacturer's sustainability and environmental policies before purchasing Lightweight BlockBoard.
Q: Where can I buy Lightweight BlockBoard for Caravan and RV construction?
A: Lightweight BlockBoard can be purchased from a range of building materials suppliers and manufacturers. It is important to choose a reputable supplier that specializes in Caravan and RV construction materials. Some popular brands of Lightweight BlockBoard for Caravan and RV construction include Superva, SmartPly, and Kronospan.
---
Previous:
HW 15MM Lightweight Furniture Plywood
---
Write your message here and send it to us