Truck Antislip Plywood For Sale
Truck Antislip Plywood
There is a pattern of anti-slip film-faced plywood called  Anti-slip Film Faced Plywood, which is different from the pattern of wire-mesh anti-slip film-faced plywood. 
Mesh Pattern / Hexagonal Pattern Wire Mesh Grey / Brown / Black Phenolic Resin Film 220 g/m2 or other colors upon request
Domestic black /brown wire mesh/smooth film, Imported wire mesh/smooth film
Russian Birch Ply / Baltic Birch Ply / Eucalyptus Ply / Poplar Ply / Combi Ply
Phenolic-WBP,  Melamine-WBP
1200mm X 2440mm, 1500mm X 3000mm, or upon request
Width: 1200mm, 1220mm, 1250mm, 1500mm, 1525mm, 1800mm, 1830mm, 2000mm, or another width no more than 2000mm;
Length: 2400mm, 2440mm, 2500mm, 3000mm, 3050mm, 3600mm, 3660mm, 4270mm, 4575mm, 4880mm, 5185mm or another length no more than 6000mm;
9mm / 12mm / 15mm / 18mm / 21mm / 24mm / 27mm  (1/8″, 1/4″, 3/8″, 1/2″, 5/8″, 3/4″, 1″, 1-1/8″ 1-1/4″, 1-1/2″ ) or other thickness no more than 50mm
Sealed by water-proof paint
Construction formwork panel/ Stairs/car trailers/ Container floor and wall/automotive engineering floor and side walls and 
other special applications etc.
Our HW product series is antislip/nonskid film-faced plywood with 1 side wire mesh film and the other side smooth phenolic 
resin coating/film. The application of this our Meshplex is mainly: antislip floor and wall in car trailer/container body and also 
some other special occasions like stairs etc. As long as you have anti-slip demand, you can consider our Meshplex.Except for the anti-slip function, 
Meshplex is also a strong panel(especially for flooring purposes).
It also enjoys the same properties as film-faced plywood in regards to moisture resistance/proof (depending on the bonding glue type).
Contact us if you need more info.
Advantages of Truck Anti-slip  Plywood:
The phenolic glue of the film-faced plywood can smooth the surface of concrete; If one side is anti-slip, the Hexagonal / Mesh surface provides anti-slip protection

High Wear-Resistant,  Anti-Cracking,  Alkaline-Resistant,  Anti-Abrasive,  Anti-erosive; 

Resistant to the effect of various environments, including chemicals, Resistance to temperature variation -40 to +50 °C

The water-proof coating extends the working life of the concrete;

There is no color contamination between the concrete and the concrete shuttering plywood;

Low levels of aldehyde, phenol, and other toxic emissions;

The product can be cut to a small size to use again if it is cut, please spray waterproof paint on the edges which have been cut;

Birch core, Combi core plywood is more firmly than poplar core, and the best core is Birch.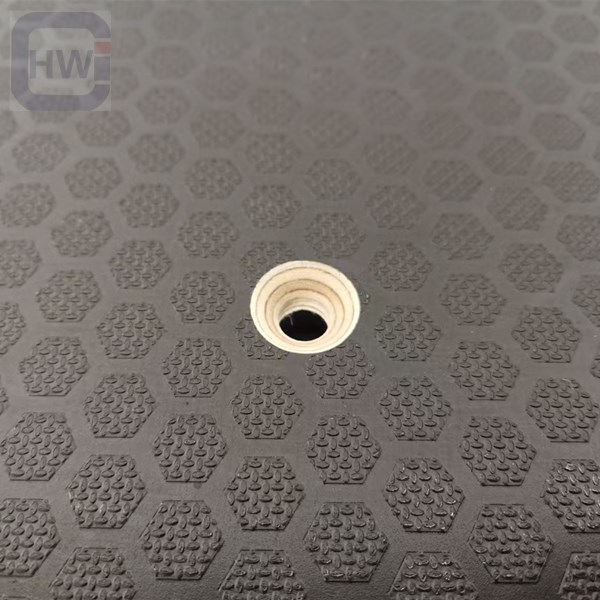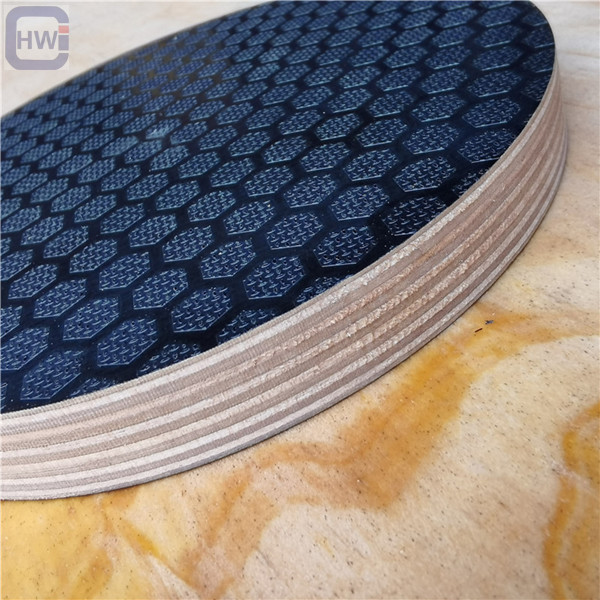 Features & Advantages of our Anti-slip Film Faced Plywood:
Slip-resistant surface: The top surface of the plywood has a textured finish that provides excellent traction and reduces the risk of cargo slipping during transportation.
Increased durability: Anti-slip plywood is made from high-quality materials that are resistant to wear and tear, making it ideal for heavy-duty trucking applications.
Weather-resistant: The plywood is designed to withstand exposure to the elements, including rain, snow, and extreme temperatures, without compromising its anti-slip properties.
Easy to clean: The surface of anti-slip plywood can be easily cleaned with soap and water, making it simple to maintain and keep in good condition.
Customizable: Anti-slip plywood is available in a range of sizes and thicknesses, and can be cut to fit the specific requirements of different truck models.
Cost-effective: Anti-slip plywood is an affordable alternative to other anti-slip materials such as metal plates or rubber mats, making it a popular choice for truck owners and operators.

Our factory has produced anti-slip film-faced plywood for over 10 years. Experienced workers and Fine Management lead to premium quality for the global market.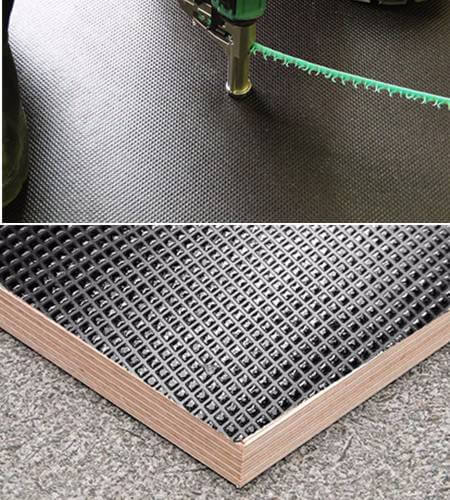 Delivery Instructions of Hexagonal Anti-slip Film-Faced Plywood:
Packing
Standard Export Pallet Packing
Inner Packing

The pallet is wrapped with a 0.20mm plastic bag

Outer Packing

The pallet is covered with plywood or carton and then PVC/steel tapes for strength

Loading Quantity
20'GP

8pallets/22cbm

40'GP

16pallets/42cbm

40'HQ

18pallets/50cbm
Packaging and Containerization of Truck Anti-slip Film-Faced Plywood: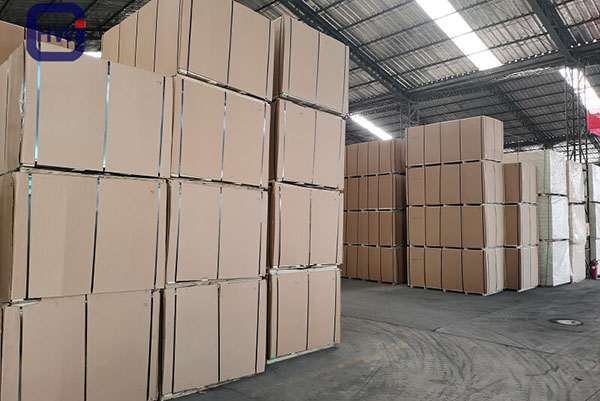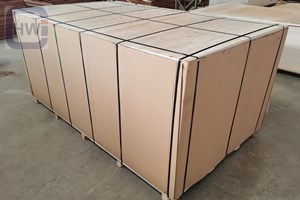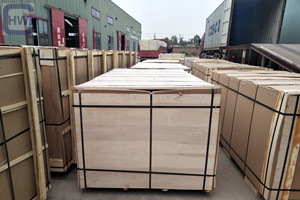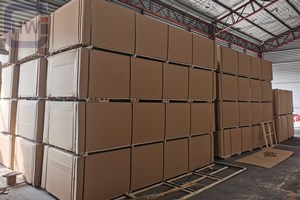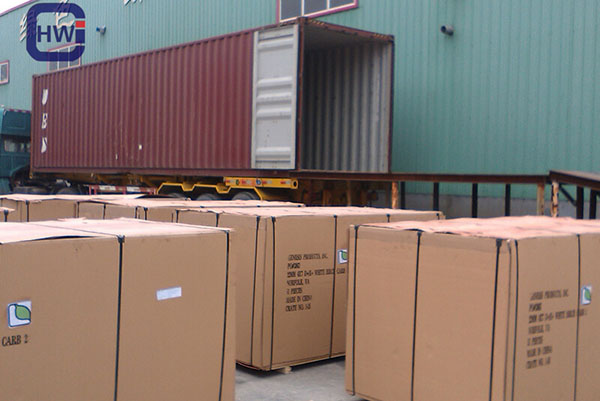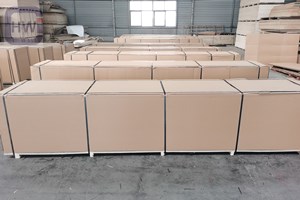 Application of Truck Anti-slip Film-Faced Plywood:
Truck flooring: One of the most common applications of truck anti-slip film-faced plywood is as flooring for trucks and other vehicles. The anti-slip film on the surface of the plywood helps to prevent cargo from sliding around during transport, reducing the risk of damage and injury.
Trailer decking: Trailer decking is another popular use for truck anti-slip film-faced plywood. The plywood can be used to create a stable, slip-resistant surface for loading and unloading cargo.
Stage flooring: Truck anti-slip film-faced plywood is also used in the entertainment industry for stage flooring. The slip-resistant surface helps to prevent performers from slipping and falling during performances.
Sports flooring: The anti-slip properties of truck anti-slip film-faced plywood make it an ideal material for sports flooring. It is commonly used in sports halls and gyms where a non-slip surface is essential for safety.
Industrial flooring: The durability and slip resistance of truck anti-slip film-faced plywood makes it an excellent choice for industrial flooring. It can withstand heavy loads, foot traffic, and machinery, making it ideal for factories and warehouses.

Our Anti-Slip/Skid Film Faced Plywood widely use for vehicle floors. flight cases, ship decking, transport platforms, etc.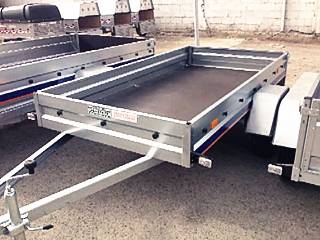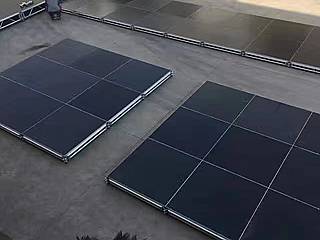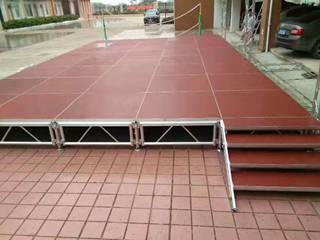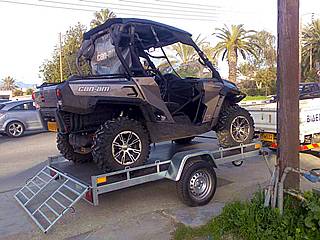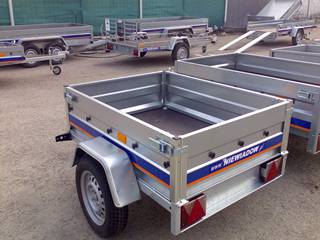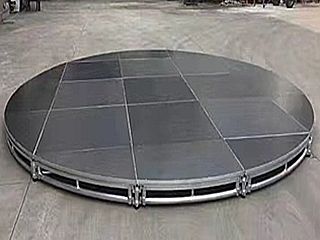 FAQ
Q: What is truck antislip plywood used for?
A: Truck antislip plywood is primarily used to provide traction and prevent cargo from slipping or sliding during transport. It is commonly used in the transportation industry for truck beds, trailers, and other cargo-holding applications.
Q: What sizes and thicknesses are available for truck antislip plywood?
A: Truck antislip plywood is available in various sizes and thicknesses to suit different truck and trailer sizes and weight capacities. The sizes and thicknesses can be customized according to the specific requirements of the customer.
Q: What is the non-slip surface made of?
A: The non-slip surface of truck antislip plywood is typically made of a textured material that provides traction and grip for cargo. The material can vary depending on the manufacturer and the specific product.
Q: Is truck antislip plywood weather-resistant?
A: Yes, truck antislip plywood is designed to be resistant to water and other types of environmental damage, making it suitable for use in all types of weather conditions.
Q: Can truck antislip plywood be easily replaced if damaged?
A: Yes, truck antislip plywood can be easily replaced if damaged. The plywood can be cut to size and installed using screws or other fasteners, making it a cost-effective solution for ensuring the safe and secure transportation of cargo.
---
---
Write your message here and send it to us
Products categories