CHANGYU LVL WOOD Manufacturer is a leading manufacturer of LVL (Laminated Veneer Lumber) with more than 20 years of experience. They provide high-quality LVL for customers all around the world.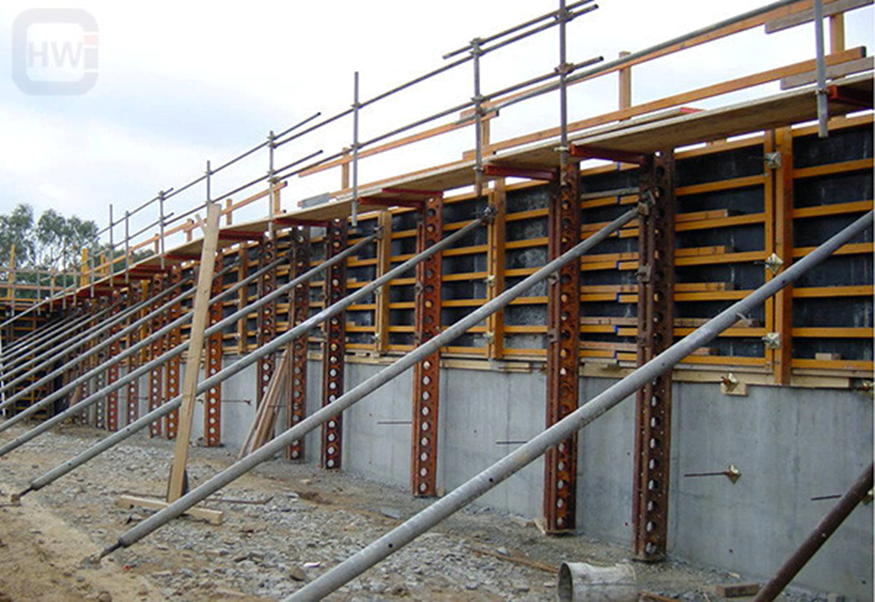 Who In China is Making LVL?—HW LVL WOOD Manufacturer
LVL is short for Laminated Veneer Lumber, and it is a form of engineered wood that is gaining popularity in construction. Who in China produces LVL? In China, LVL is produced by CHANGYU LVL WOOD Manufacturer. This company is one of the biggest LVL manufacturers in the country. It has many professional employees and a complete set of equipment for LVL production.
CHANGYU LVL Wood: A Leader in China's LVL Manufacturing Landscape
Established in 2002, CHANGYU Wood is a leading Chinese LVL wood manufacturer with over two decades of experience in the industry. The company is located in Xuzhou City, Jiangsu Province, which is known for its abundant timber resources and strategic location.
Who in China produces LVL? CHANGYU LVL Wood specializes in producing high-quality LVL for the construction, furniture, and packaging industries. Their state-of-the-art facilities and commitment to innovation have positioned them as a prominent player in the global LVL market.
Customers have praised CHANGYU LVL Wood for their high quality and good after-sales service. Customers also come back frequently for future business relationships with CHANGYU Wood because of their good reputation in this industry.
What Is LVL? Laminated Veneer Lumber
Laminated veneer lumber (LVL) has transformed the world of engineered wood products, providing a versatile, strong, and durable alternative to traditional lumber. As the demand for LVL continues to grow, China has emerged as a manufacturing powerhouse, with numerous manufacturers contributing to the global supply.
Among them, CHANGYU Wood has distinguished itself as a top-tier LVL manufacturer. In this blog, They take a closer look at CHANGYU LVL Wood and explore its success in China's LVL manufacturing landscape.
What Can CHANGYU LVL Wood Do For You?
CHANGYU LVL WOOD Manufacturer is one of the leading LVL manufacturers in China. They provide high-quality products to Their customers at competitive prices. Their company is dedicated to providing you with the highest quality LVLs possible while keeping your costs as low as possible. CHANGYU have been in business since 2006 and have been supplying Their customers with quality products ever since They first opened Their doors.
They specialize in manufacturing LVL for commercial and residential construction projects around the world. They have customers who use Their products in many countries around the world like Canada, Australia, England, and Spain just to name a few!
Their team works hard to make sure that every product that leaves Their facility meets or exceeds industry standards for quality control and durability so that you can be assured that when you buy from CHANGYU LVL WOOD, you're getting exactly what you need at an affordable price point!
Key Factors Behind CHANGYU LVL Wood's Success
1. Advanced Production Facilities
CHANGYU LVL Wood has invested heavily in advanced production facilities, utilizing high-precision machinery and cutting-edge technology. Their manufacturing process incorporates computerized controls, ensuring precision and consistency in their LVL products. This focus on technology has allowed the company to maintain a competitive edge in the fast-paced world of engineered wood products.
2. Stringent Quality Control
Quality is a top priority for CHANGYU LVL Wood, with strict quality control measures in place at every stage of the production process. They adhere to international quality standards, to ensure that their LVL products meet the highest performance and safety requirements. This unwavering commitment to quality has earned them a reputation for reliability and excellence among their customers.
3. Commitment to Sustainability
CHANGYU LVL Wood is dedicated to promoting sustainable practices throughout its operations. They source their raw materials from responsibly managed forests, ensuring that their products have a minimal impact on the environment. Additionally, their manufacturing process emphasizes resource efficiency, reducing waste and energy consumption.
4. Global Presence
With an eye on the international market, CHANGYU LVL Wood has successfully expanded its reach beyond China. Their LVL products are exported to North America, Europe, Asia-Pacific, and other regions, earning them a strong presence in the global LVL market. This global focus has allowed them to forge long-lasting relationships with customers and partners worldwide.
Why We Choose CHANGYU LVL Wood?
When you are looking for a supplier who can provide you with top-quality LVL products, it is important to make sure that they are an experienced manufacturer who has been around for many years. This way, you will know that their products are going to be reliable and durable over time.
CHANGYU LVL Wood is one such company that has been around for many years. Their experience makes them the perfect choice if you need someone who knows how to make top-quality LVL products quickly and efficiently. In addition to being experienced, CHANGYU has also invested heavily in new technology so they can continue offering clients innovative solutions each year.
CHANGYU LVL Wood is highly durable and has a smooth finish. They can be used as a substitute for plywood, Melamine boards, or particleboard. Since its foundation in 2002, CHANGYU has been committed to building a sustainable business by providing the highest quality products at competitive prices.
CHANGYU LVL Wood―To Your Service
CHANGYU LVL Wood is a member of the CHANGYU Group. They have been in the LVL industry for more than 20 years, and They have a reputation for quality and service.
CHANGYU are dedicated to providing high-quality products and excellent service, and They have established long-term business relationships with customers all over the world.
They have accumulated rich experience in the production of various lamination boards and They can offer you the best solution according to their requirements. They will provide you with professional suggestions based on Their expertise in this area.
Bottom Line: CHANGYU LVL Wood Is Your Best Choice!
CHANGYU LVL Wood is a shining example of China's growing prowess in the LVL manufacturing industry. Their commitment to innovation, quality, and sustainability has propelled them to the forefront of the global market. As the demand for LVL wood products continues to rise, companies like CHANGYU LVL Wood will undoubtedly play a vital role in meeting the needs of customers worldwide.
---
Post time: March 14, 2023