Who is made accessible for sale as plywood?
A wide selection of premium plywood products is available from XUZHOU CHANGYU to meet various design and construction requirements. Their plywood is expertly made to match industry standards and go above and beyond requirements. Plywood for sale from XUZHOU CHANGYU is appropriate for various applications since it focuses on toughness, aesthetic appeal, and sustainability. The superior core structure in their plywood products improves structural integrity and prevents warping or cracking. Excellent veneers give furniture, wall panelling, and cabinets a touch of class. XUZHOU CHANGYU takes pride in its eco-friendly activities and uses wood from forests recognized as sustainable, helping to protect the environment.
Exploring XUZHOU CHANGYU Plywood's Excellence: Uncovering Top-Notch Quality
Plywood is a crucial material that bridges the gap between sturdiness, adaptability, and aesthetic appeal in building and interior design. XUZHOU CHANGYU has distinguished itself among the many plywood producers on the market by providing various solutions for plywood that have captured the market's attention. In this essay, we dig into the world of XUZHOU CHANGYU plywood, examining its benefits, uses, and factors contributing to its explosive growth.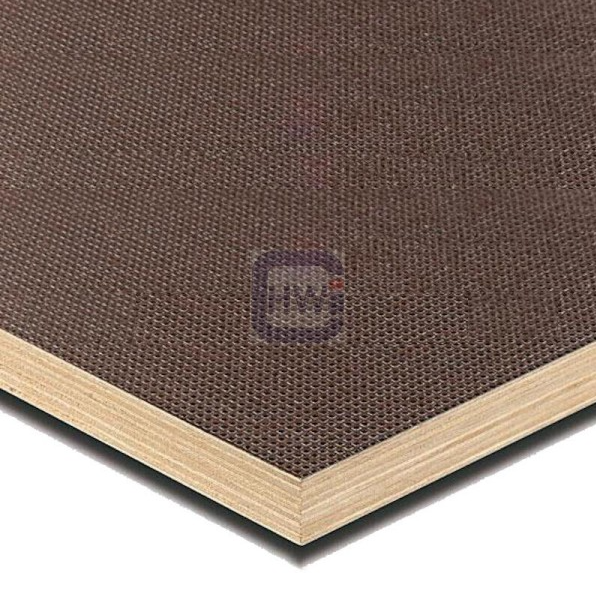 Excellence's Origins: XUZHOU CHANGYU:
Founded on innovation and excellent artistry, XUZHOU CHANGYU has made a name for itself in the plywood sector. The firm, based in Xuzhou, China, set out on its journey to raise the bar for plywood manufacture. They have succeeded in carving out a space for themselves in a cutthroat field because of their unrelenting dedication to accuracy, sustainability, and client happiness.
Introducing the Plywood Marvels: Unparalleled Quality
XUZHOU CHANGYU is extremely proud of its line of premium plywood products. The careful selection of raw materials demonstrates the company's dedication to quality. Each piece of wood is carefully picked, guaranteeing that only the best components enter the manufacturing process. The plywood's excellent strength, longevity, and aesthetic appeal are all a result of this attention to detail.
Superior Core Construction:
Plywood for sale from XUZHOU CHANGYU is built with a core that exceeds industry requirements. The extensive cross-bonding between the layers of wood improves the material's structural stability and resistance to warping and breaking. Plywood is an excellent choice for applications ranging from flooring to furniture because its inventive core design guarantees that the material maintains its shape even in the hardest conditions.
Outstanding Veneer Selection:
The flawless veneer selection of XUZHOU CHANGYU plywood is one of its distinguishing features. The business carefully finds veneers with rich grains and textures to improve the aesthetic attractiveness of the plywood. The artistically beautiful veneers offer a sense of refinement to any environment, whether it is utilized as wall panelling or cabinets.
Environmental Initiatives:
 XUZHOU CHANGYU is aware of how crucial sustainability is in modern society. The firm makes sure that its plywood is not only of the finest quality but also ecologically beneficial by putting a focus on ethical sourcing and production methods. XUZHOU CHANGYU minimizes its ecological impact by using wood from certified sustainable forests while upholding strict requirements.
Advantages of Anti-Slip Wire Mesh Film Faced Plywood for sale:
Plywood for sale from XUZHOU CHANGYU stands out as a flexible and dependable material for industrial applications and interior design. It's a great material for building masterpieces, commercial floors, and durable furniture. 
The film-faced plywood's phenolic adhesive can sand the concrete's surface. The hexagonal / mesh surface offers anti-slip protection if one side is anti-slip.
High wear resistance, resistance to cracking, resistance to alkali, resistance to abrasion, and resistance to erosion.
They are able to withstand the effects of several environments, including chemicals, -40 to +50 °C resistance to temperature change.
The water-proof coating increases the concrete's operational life.
The concrete and the plywood used for the concrete shutters are not coloured differently.
It is low concentrations of phenol, aldehydes, and other hazardous pollutants.
The item can be reduced in size to be used once more. If it is cut, please paint the cut edges with weatherproof paint.
Combi core plywood with a birch core holds its shape better than a poplar core.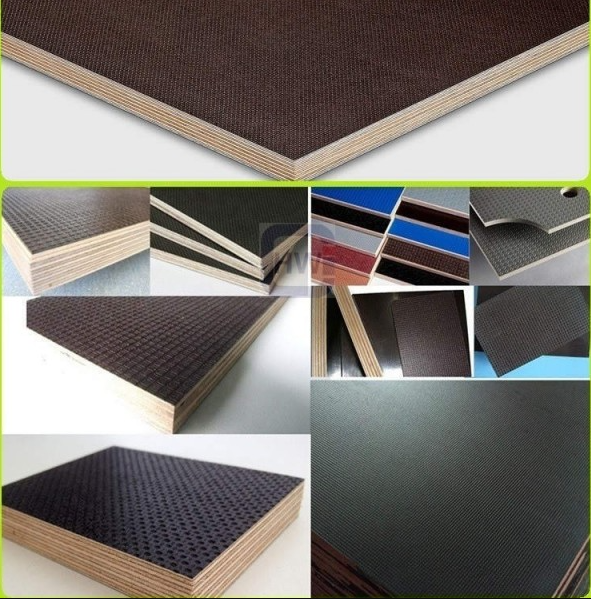 An Overview of Customer Satisfaction: The Motivating Factor
The continuous dedication of XUZHOU CHANGYU to client satisfaction sets it unique. The business has a devoted following of customers worldwide because of its commitment to providing items that surpass expectations. This dedication can be seen in the plywood's high quality and the business's customer-focused strategy, which offers specialized solutions to various requirements.
Applications that Cross Boundaries: Redefining Versatility
The adaptability of XUZHOU CHANGYU plywood is limitless. Its uses range from home to commercial settings and various industries.
The plywood is a perfect material for interior design because of its excellent polish and alluring veneers. Elegant furniture, elaborate wall panelling, and gorgeous cabinets that can turn rooms into works of art may all be made with this material.
When creating architectural marvels, architects and designers have a dependable partner in XUZHOU CHANGYU plywood for sale. Its strength and flexibility enable the creation of ground-breaking designs that withstand the test of time.
Plywood from XUZHOU CHANGYU emerges as a dependable option for industrial applications where strength and durability are crucial. Because of its resilience, it can support enormous weights, making it ideal for flooring, scaffolding, and other industrial applications.
Conclusion:
XUZHOU CHANGYU has transformed plywood from a simple building material to a mark of excellence and artistry. The plywood from XUZHOU CHANGYU, which has unrivalled strength, adaptability, and aesthetic appeal, is a tribute to the company's commitment to quality. One thing is clear as the market develops: our company will continue to play a significant role in determining the direction of plywood production, one masterpiece at a time.
---
Post time: 8月 21, 2023