What exactly does melamine plywood mean?
The plywood has a beautiful and long-lasting melamine coating that protects it from moisture, stains, and scratches. It is a popular option for furniture, cabinets, and other interior uses since it is available in various colours and designs. CHANGYU 3-30MMx4x8 Furniture Grade Melamine board Faced Plywood comes in conventional sheet sizes of 4 x 8 feet and a range of thicknesses from 3 to 30mm.
Melamine plywood is the best material for furniture, interior design, floors, and other items. The original wood structure is preserved, pollution-free, scratch-resistant, heat-resistant, and moisture-proof. It offers high visual quality with smooth, outstanding surfaces ready for usage. Melamine is available in plain colours, including white, black, and grey. Oak, sapele, teak, and cherry wood grains, for example, both the fabric and marble grains. For the core, we use premium full pieces of poplar, birch, or eucalyptus veneer to ensure that the plywood has a uniform thickness, an incredibly smooth surface, and great bending strength.
MDF, chipboard, and blockboard may all be covered with melamine paper. This makes finding the ideal size and thickness for your unique furniture-making project simple. 3-30MMx4x8 CHANGYU Grade Furniture Melamine Faced Plywood is a particular variety made with furniture construction in mind. It is constructed from premium hardwood veneers that are adhered with a waterproof adhesive, and either one or both sides are then covered with a melamine coating.
What qualities does XUZHOU CHANGYU WOOD's CHANGYU Furniture Grade Melamine Faced Plywood offer?
High-Quality Hardwood Veneers: The plywood is manufactured from hardwood veneers of the highest caliber that have been meticulously chosen for their strength, homogeneity, and stability. By doing this, the plywood is guaranteed to be sturdy, long-lasting, and uniform in appearance.
A melamine coating is applied to one or both sides to give the plywood a beautiful and long-lasting surface. The melamine coating is a common option for furniture-making applications since it is offered in various hues and patterns.
The plywood is simple to keep and clean thanks to the melamine covering. It is scratch- and damage-resistant, and dirt and stains may be removed with a moist cloth.
3-30MMx4x8 CHANGYU Furniture Quality, the face of melamine Cabinets, bookshelves, desks, and tables are just a few examples of the types of furniture that it is made with plywood. Due to its adaptability, it is a popular option for both residential and commercial applications. CHANGYU 3-30MMx4x8 furniture-grade melamine plywood is a cost-effective alternative that provides great durability and looks compared to solid wood or other high-end materials.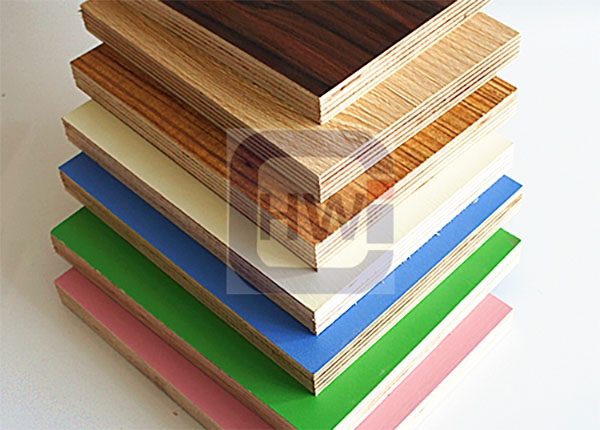 Water-resistant glue joins the hardwood veneers, making the plywood resistant to moisture and humidity. This makes it perfect for usage in wet environments like bathrooms or kitchens. This makes it a well-liked option for people on a tight budget who want high-quality furniture.
Melamine Board: The Perfect Combination of Style and Durability:
When it comes to interior design and furniture construction, selecting the right materials is essential. Melamine board is a material that has been gaining popularity recently. This adaptable and attractive material offers the perfect combination of style and durability, making it an excellent choice for various projects.
Melamine plywood has a clean, streamlined appearance that quickly improves the appearance of any area. Create the precise style you want by choosing from the range of colours and treatments offered for its smooth, uniform surface. Melamine plywood is highly customizable to your ideas, whether you want a contemporary, minimalist style or a more conventional appearance.
Plywood made of melamine is very adaptable and has many uses. It's a preferred material for creating fashionable and useful items among furniture producers, cabinetmakers, and interior designers. Melamine board may make your design ideas come to life for everything from bookcases and closets to kitchen cabinets and bathroom vanities.
The high durability of melamine plywood is one of its distinguishing qualities. Its high wear resistance makes it a durable option for furniture and interior treatments. Additionally, melamine plywood is moisture-resistant, which is crucial in bathrooms and kitchens where humidity can be an issue. This moisture resistance aids in preventing warping and guarantees that the material will keep its integrity over time.
Melamine board is not only functional and aesthetically pleasing but also reasonably priced. It provides the appearance of more costly materials without the high cost. This makes it the perfect option for anyone who wants to seem high-end yet is on a tight budget.
Ecologically responsible:
This board is a sensible option for individuals who value environmental responsibility. Many businesses use eco-friendly processes and resources to create melamine plywood. Its lengthy lifespan also lessens the requirement for frequent replacements, further reducing the environmental effect.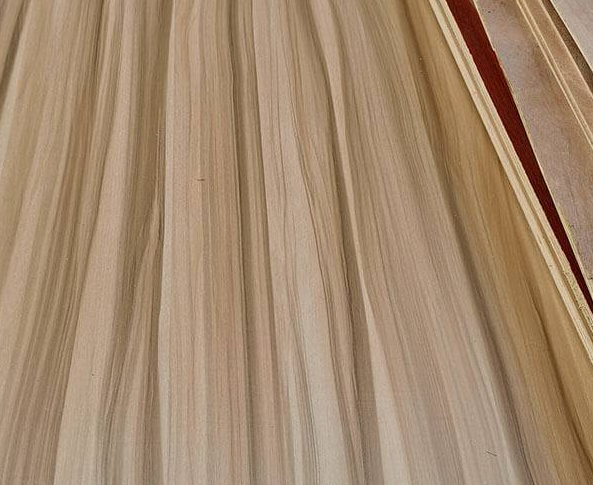 Is CHANGYU 3-30MMx4x8 furniture-grade melamine plywood sustainable?
It relies on several elements, such as the particular product and its production method, whether 3-30MMx4x8 Furniture Grade Melamine Faced Plywood is ecologically friendly. Where the raw materials are sourced is where the environmental effect starts. It is more likely to be ecologically beneficial if the plywood is produced using responsibly obtained or certified wood. To ensure ethical sourcing, look for items with certifications from organizations like the FSC. Melamine-faced plywood has a layer of paper treated with melamine resin, giving it a smooth and long-lasting finish. The precise chemicals employed in creating the paper and resin that the melamine face is made of can influence the environment. Some producers provide low-emission or environmentally friendly melamine solutions.
Conclusion:
Melamine board provides the ideal blend of design and toughness for furniture manufacturing and interior design demands. It is a fantastic option for various projects due to its visual appeal, adaptability, durability, and simplicity of upkeep. XUZHOU CHANGYU WOOD board will wow with its excellent balance of elegance and solidity, whether you're remodelling your kitchen, outfitting your living room, or creating bespoke cabinets. Why then wait? Consider using melamine plywood for your next design project and see the difference for yourself.
---
Post time: 9月 14, 2023