What exactly does campervan plywood mean?
The expression campervans plywood refers to the use of plywood in the building or interior decoration of campervans. A recreational vehicle (RV) or motorhome that may be used for both transportation and camping is called a campervan. In contrast, plywood is engineered wood created from thin veneer layers that are bonded together. Plywood is a flexible and lightweight material frequently used in the context of campervans for various functions. The camper's walls, floors, and cabinets may all be built using it. Due to its strength, usefulness, and longevity, plywood is preferred in campervan conversions.
It may be customized to create storage compartments, sleeping platforms, and other useful components within the campervan because it can be cut into many shapes and sizes. Plywood can also be polished or coated to improve its visual appeal. To reflect the campervan's general interior design motif, it can be painted, stained, or laminated with ornamental surfaces.
Interior Decorating for Caravan 48 Plywood Laminated with 3mm PVC Feature:
The plywood's PVC laminate layer makes it resistant to dings, dampness, and other damage during transportation. As a result, it is a sturdy choice that will last many years.
The plywood's modest weight makes it simple to install and handle in confined areas.
The PVC laminate surface is smooth and simple to maintain, making it ideal for usage in the bathroom and kitchen.
You may pick the plywood that best suits your tastes from various colours and patterns.
Plywood is versatile and may be used for various projects, including walls, ceilings, and cabinets.
The Grace of Campervans Plywood: The Ideal Material for Your Dream:
The wide road, independence, and adventure have long been associated with campervans. With the ease and comfort of a mobile home, they offer independent travel. One substance is a flexible and well-liked option when creating your ideal campervans plywood. The inside of your campervan may be built out of plywood because of its many advantages.
Lightweight and long-lasting:
Plywood is a lightweight material that is strong and necessary for campervan modifications. It aids in reducing the vehicle's total weight, which enhances its handling and fuel economy. Despite being relatively light, plywood has a high level of durability. Compared to other materials, it is less likely to distort or break and can resist the rigours of the road.
Paulownia wood has less heat conductivity than other kinds of wood. Paulownia wood has a remarkable, higher-than-average combustion point of 425 degrees, compared to the typical 270 degrees for wood.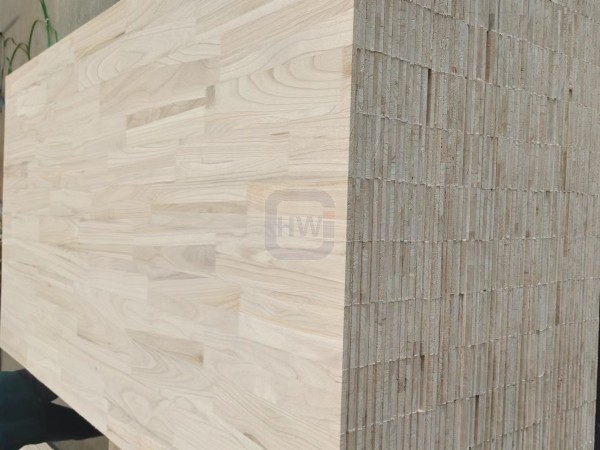 Because plywood is available in a wide range of thicknesses, widths, and grades, it is adaptable for campervan conversions. Whether you need plywood for walls, floors, ceilings, or furniture, you can pick the proper kind for the job. It is simple to cut, shape, and assemble, enabling you to alter the interior design to suit your requirements and tastes.
Your campervans interior may get warmth and personality from its grain patterns and textures. The plywood may be left unpainted for a simple, organic aesthetic or sealed with a clear sealer to make it look better and keep moisture out.
Campervans Plywood has good insulating qualities that can help you control the temperature inside your camper. In colder months, it can aid in maintaining indoor warmth, while on hot summer days, it can offer some heat resistance. By putting more layers of insulation materials in between the plywood panels, you may further increase insulation.
Plywood's structure, with its several layers bonded together, has built-in sound-dampening qualities. As a result, the interior of the campervan will likely be quieter and more pleasant to live in.
Plywood for Campervans: Designed for Longevity and Guaranteed Value:
Leading plywood company XUZHOU CHANGYU WOOD was founded in 2002 and has over 15 years of experience producing plywood for the construction, furniture, and automobile industries. The business is a great option for individuals seeking high-quality plywood because it consistently provides quality, quality assurance, and assured value. XUZHOU CHANGYU WOOD has you covered if you work as a retailer, distributor, or project contractor in the sector. The business manufactures various plywood products thanks to its plentiful timber supplies and knowledgeable employees. It includes LVL, furniture grade plywood, building plywood, large plywood, structural/non-structural plywood, caravan plywood, lightweight plywood, and more.
Lightweight Campervan Plywood:
The popularity of camper vans has increased recently. Because they provide a practical and reasonably priced means of exploration. The market has reacted with various solutions, including Camper Van Plywood, as the demand for interior décor materials has expanded as more individuals invest in camper vans.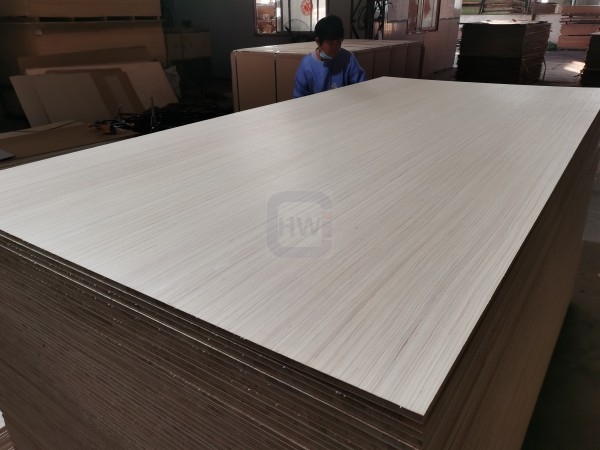 One of the top producers of caravan interior panels is XUZHOU CHANGYU WOOD. A decorative film is placed over thin plywood to create this paneling. It is specially made for transportation, mobile construction, and leisure vehicles. There are several finishes available for this plywood. And to finish it off, apply matching self-adhesive tape to the seams, making it perfect for interior design.
High-quality materials go into making the plywood for camper vans. And PVC laminated to increase its toughness and resistance to abrasion. It is additionally laminated plywood with wire mesh anti-slip characteristics. This makes it ideal for flooring, giving you more traction and reducing slippage.
Conclusion:
For individuals wishing to construct their campervan, campervans plywood is a common option. This kind of plywood is ideal for any campervan job since it is adaptable, inexpensive, and strong. XUZHOU CHANGYU WOOD is a great option for your camper van conversion if you're seeking high-quality plywood with its extraordinary toughness, functionality, and safety features. Your camper van excursions will undoubtedly have a solid foundation thanks to Tt. Plywood is the highest quality for the building, furniture, and automotive industries. Over 15 years, with a sole concentration on plywood. More than 100 competent staff and cutting-edge machinery will ensure on-time delivery.
---
Post time: 7月 19, 2023