What exactly does brown film faced plywood mean?
Brown film faced plywood, sometimes known simply as "film-faced plywood," is a very useful and long-lasting building material that has become extremely well-liked in construction and woodworking. It is well regarded for its durability and resilience to wear and tear and is built for various applications. The film faced plywood refers to the product's unique brown phenolic film outer coating. Under intense pressure, this film is thermally bonded onto both sides of the plywood panel, creating a smooth, waterproof surface resistant to the elements. Brown is a practical option for situations where aesthetics are important since it helps disguise stains and blemishes.
Film-faced plywood is thin, water and corrosion-resistant, easy to mix with other materials, clean, and simple to cut. The edges of the film-faced plywood are painted with waterproof paint, making them extremely resistant to water and damage. It may be employed in an open setting due to its resilience and readily handled surface in architecture and construction. The film-faced plywood is hardened and damage-resistant after being covered in premium foreign films. The film-faced plywood's surface is sanitary and stain and detergent-resistant. It works well under high-temperature decrease, moisture effect, detergent cleaning, and termite prevention.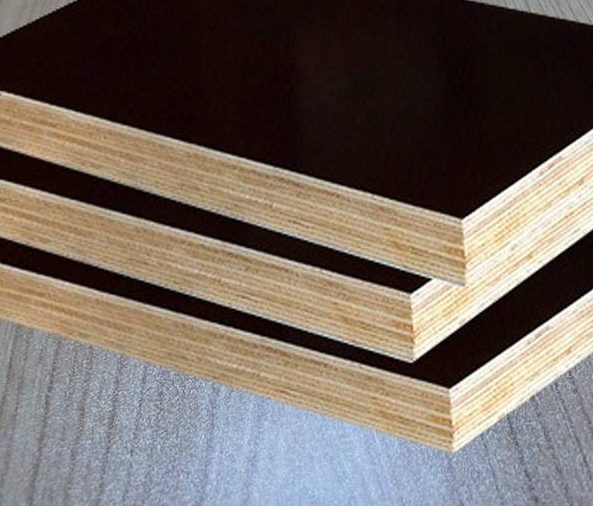 What features of Brown Film Faced Plywood?
Excellent water resistance thanks to the phenolic film covering both sides of the plywood, which makes it ideal for usage in moist and humid situations.
The film-faced plywood is extremely resilient to damage and wear, making it the perfect choice for construction and building projects.
The plywood is solid and robust since it comprises premium hardwood or softwood veneers that are glued together.
The phenolic film coating has a high level of chemical resistance, making it appropriate for usage in chemical and industrial settings.
The plywood with a film face is simple to drill, cut, and shape, making it useful for various building applications.
Brown film faced plywood is a cost-effective alternative for construction projects since it is reasonably priced compared to other building materials.
The plywood has many uses, including floors, walls, roofs, and concrete forms.
XUZHOU CHANGYU WOOD Brown Film Faced Plywood's Benefits and Uses in Construction Projects:
Brown Film Faced Plywood by XUZHOU CHANGYU WOOD stands out as a dependable and adaptable option in building materials. The building sector positively perceives this plywood because of its remarkable quality and longevity. This blog post will explore the benefits and many uses of film-faced plywood from XUZHOU CHANGYU WOOD.
Benefits of using XUZHOU CHANGYU WOOD: Dark-Faced Brown Plywood
Longevity and Resilience: XUZHOU CHANGYU WOOD coloured film faces. Plywood is quite durable. Powerful glue binds the premium wood veneers that make up its core together. A brown phenolic coating makes up the upper layer and gives a smooth surface and extraordinary resistance to moisture, chemicals, and abrasion. Because of its toughness, plywood can survive the rigours of building sites and bad weather.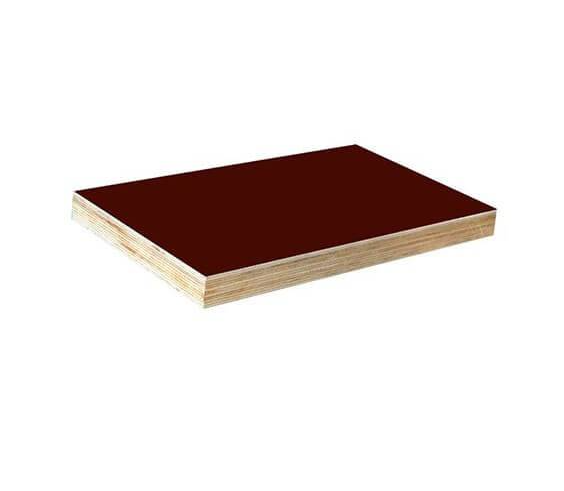 Waterproof and Weather-Resistant:
The phenolic layer on XUZHOU CHANGYU WOOD is weather- and water-resistant. Coloured film faces. It is very waterproof, thanks to the plywood, which is essential for building projects exposed to rain or moist environments. Because of its moisture resistance, it won't distort, delaminate, or develop fungus, preserving structural integrity over time.
This plywood is ideal for various building applications and is offered in thicknesses ranging from 8mm to 21mm. XUZHOU CHANGYU WOOD Film-Faced Plywood provides the adaptability to satisfy various project needs, whether for concrete formwork, scaffolding, flooring, wall sheathing, or roofing.
In addition to adding an appealing look, the brown phenolic layer also gives a smooth surface finish. This simplifies reuse and clean, reducing waste and project expenses overall. The brown hue of the film contributes to hiding blemishes and stains, keeping a tidy look.
XUZHOU CHANGYU WOOD Regarding quality and affordability, Brown Film Faced Plywood excels. For building projects, its longevity and reusability equate to long-term savings.
Environmental friendliness:
It's crucial to use sustainable construction methods. As part of its commitment to ethical procurement and production practices, XUZHOU CHANGYU WOOD makes sure that its plywood complies with environmental regulations.
The Uses for brown film-faced plywood:
This Film Faced Plywood is frequently used in concrete formwork. It is the perfect material for making moulds for casting concrete buildings because of its flat surface, toughness, and moisture resistance. The expense and waste involved with formwork are decreased by the ease with which the plywood can be cleaned and reused for several pours.
Sturdy, dependable materials are required for scaffolding in construction. CHANGYU WOOD XUZHOU coloured film faces Scaffold platforms, and walkway construction typically involves the usage of plywood. Its durability guarantees worker safety and makes access to high work areas easier.
External Cladding and Roofing:
XUZHOU CHANGYU WOOD Brown-faced plywood is sometimes used in building projects for external cladding and roofing applications. It is a solid option for weatherproofing structures due to its resilience to weathering and dampness.
Flooring and Subflooring:
This plywood is appropriate for flooring and subflooring installations because of its smooth and sturdy surface. Brown film faced a durable foundation for both residential and business facilities.
Conclusion:
Brown film faced plywood is a premium building material renowned for its dependability, resilience to the elements, and adaptability. It is now a standard in the construction sector and a trustworthy option for various uses, including scaffolding and concrete forms. Its efficacy and usefulness in contemporary building projects are evidenced by the fact that it continues to be popular. XUZHOU CHANGYU WOOD always constructs a lovely and clean name, CHANGYU WOOD, which promises honest and high business standards with our valued clients. We are seeking sustainable use of wood resources via quality first.
---
Post time: 9月 4, 2023