Formwork plywood is an essential material for construction projects. It plays a crucial role in creating temporary structures that support concrete elements until they harden and gain strength.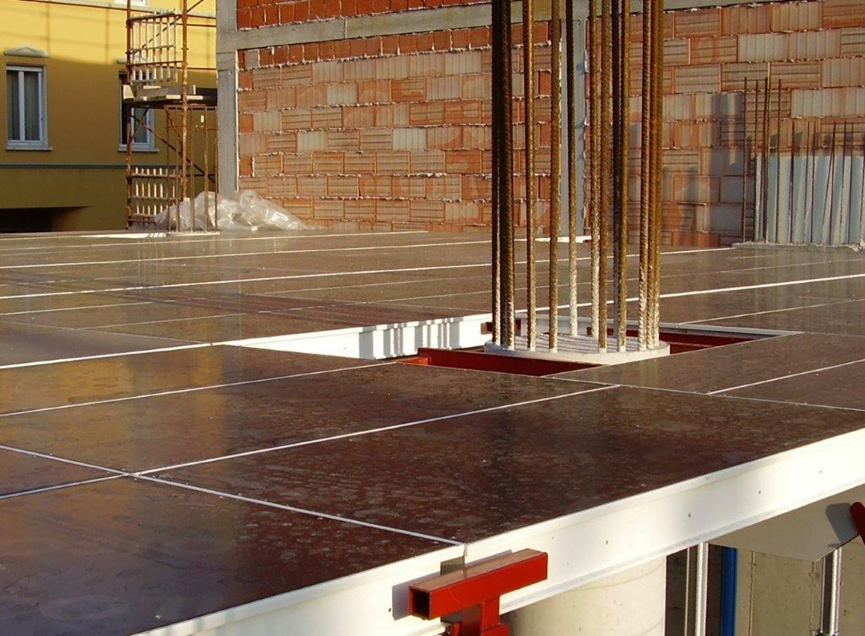 Where Can I Buy Formwork Plywood?
High-quality formwork plywood is vital to ensuring stability and safety throughout the construction process. But where can I buy formwork plywood?? In this blog post, we'll explore various sources and options for purchasing formwork plywood to ensure your construction project is a success.
There are several options for purchasing formwork plywood, each with its own set of advantages. The best choice depends on factors such as project size, budget, location, and personal preferences. By considering each of the options listed above, you can find the best source of formwork plywood to ensure a successful and efficient construction project.
1. Local Hardware Stores and Lumber Yards
Where can I buy formwork plywood? The first place to look for formwork plywood is your local hardware store or lumber yard. Many of these establishments carry a wide range of construction materials, including various grades and sizes of plywood. It's best to call ahead to confirm that they have the specific type of formwork plywood you need, as their stock may vary.
Advantages: Supporting local businesses; Immediate availability of the product; In-person inspection of the material.
2. Specialized Construction Supply Stores
Certain construction supply stores specialize in formwork and scaffolding materials. These stores are more likely to have a wider variety of formwork plywood options, as well as knowledgeable staff who can help you choose the right product for your project. You can find these stores by searching online or asking for recommendations from industry professionals.
Advantages: Expert advice and assistance; More product variety and specialized materials; Potential for bulk discounts.
3. Online Retailers
As e-commerce continues to grow, many construction materials, including formwork plywood, are available through online retailers. Some major platforms like Amazon, Home Depot, and Lowe's carry formwork plywood, while others like Alibaba and GlobalSources cater to larger, international suppliers. It's important to do thorough research on the supplier, read customer reviews, and compare prices before making a purchase.
Advantages: Convenient and accessible from anywhere; Wide range of products and suppliers; Easy comparison of prices and specifications.
4. Direct from Manufacturers
Purchasing formwork plywood directly from manufacturers such as Xuzhou CHANGYU Wood can be an economical option, especially for large-scale projects. Many manufacturers have websites with contact information, allowing you to inquire about their products and negotiate to prices. Keep in mind that this option may require a higher minimum order quantity and longer lead times, but the savings can be significant.
Advantages: Potential for lower prices; Direct communication with the manufacturer; Customization options for large orders.
5. Construction Material Auctions
Occasionally, construction material auctions take place, where you can find formwork plywood at discounted prices. These auctions can result from project cancellations, overstock, or company liquidations. While the availability of formwork plywood may be limited and unpredictable, it's worth keeping an eye on local auction listings for potential deals.
Advantages: Potential for heavily discounted prices; Opportunity to find rare or specialized materials.
Xuzhou CHANGYU Formwork Plywood: What Is Formwork Plywood?
What is formwork plywood? Formwork plywood is a kind of composite building material made of high-strength wood-based panels as the main body and imported glue as an adhesive, specially designed according to the construction requirement and special structure.
As a new type of green building material, it can provide better formwork function in the construction process and has the advantages of both formwork and plywood in terms of installation speed, stability, convenience, and cost-effectiveness.
Plywood has many advantages over other types of wood because it is strong and durable, but it also comes in many different thicknesses and sizes depending on what you need it for. It's also easy to work with because you don't have to spend much time sanding or finishing the wood before using it on your project site.
Xuzhou CHANGYU Formwork Plywood: What Is Formwork Plywood For?
Formwork plywood is often used in a variety of ways by builders depending on their needs and preferences. The main function of formwork plywood is to form the shape of the concrete structure before it hardens.
It can be used for a variety of purposes such as forming walls and columns, buttressing walls, creating slabs and even creating curved shapes. For example, it can be used as an alternative to steel when constructing foundations because it costs less than steel while providing similar levels of strength and durability.
Another popular use for formwork plywood is in building retaining walls since it allows builders to create curved walls without having to worry about cracking or warping due to uneven pressure over time.
Wholesale Xuzhou CHANGYU Formwork Plywood For Sale
Xuzhou CHANGYU plywood is one of the professional manufacturers and suppliers of formwork panels in China. We have ten years' experience in this field. Please feel free to wholesale the quality and cheap formworks from our factory.
The formwork panel is a kind of lightweight and high-strength construction material, which is widely used in civil engineering and infrastructure project. It has good mechanical properties, water resistance, anti-aging, anti-corrosion, anti-seismic performance, etc.
The formwork panel can be processed into various kinds of shapes according to customers' drawings or samples. The main application areas are concrete structures such as bridges and overpasses, tunnels, dams, and so on.
Here are the reasons why should you choose CHANGYU plywood:
1. CHANGYU plywood is made of prime quality wood, which is the most commonly used material for formwork plywood in China.
2. The edge of CHANGYU plywood is smooth after processing by a high-quality cutting machine and sanding machine.
3. All the edges are processed with a special method to avoid peeling off from the surface during the construction process.
4. CHANGYU plywood has high strength and good bending resistance, which can be used in various construction work as well as packing and transportation.
5. CHANGYU plywood can be used in construction work, which makes it an ideal product for all kinds of projects that require formwork plywood with high strength and good bending resistance but low cost at the same time.
Bottom Line: Let's Check CHANGYU Film-Faced Formwork Plywood
CHANGYU WOOD offers two types of film-faced plywood. Firstly, birch film-faced plywood is strong, easy to clean and cut, and one of the world's best quality plywood. Secondly, poplar film-faced plywood is also easy to clean and cut and is softer than birch film-faced plywood.
---
Post time: March 6, 2023