Antislip Plywood is a type of plywood manufactured using high-quality materials like glue, paper, and wood. The surface of the plywood is treated with special additive chemicals so that it will not get slippery when it gets wet.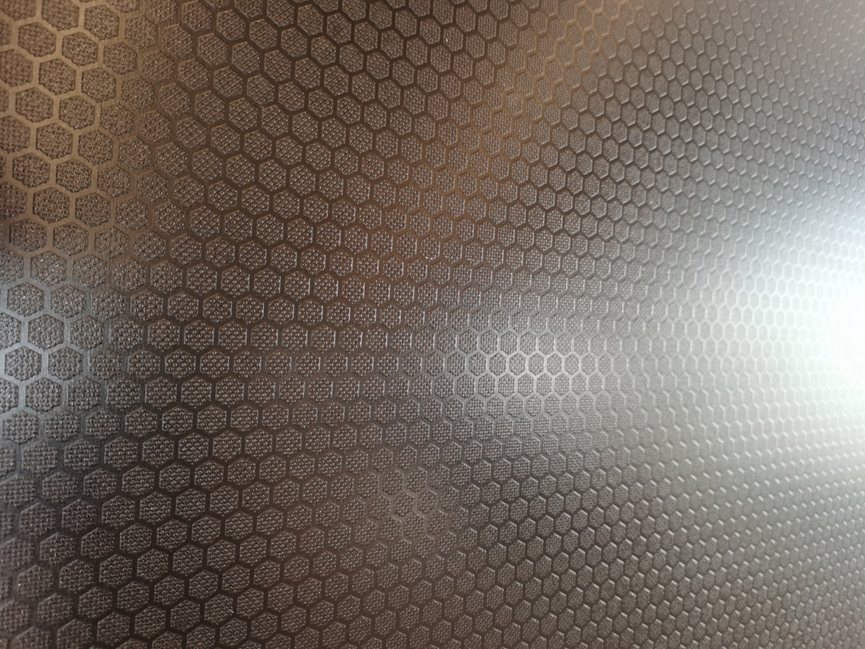 The Ultimate Guide to Antislip Plywood: Versatile, Safe, and Durable
Slippery surfaces can be a hazard in various settings, particularly in industrial areas, construction sites, and outdoor spaces exposed to wet or damp conditions.
Antislip plywood is a unique and versatile solution designed to provide an additional level of safety and durability. In this comprehensive guide, we will explore the world of antislip plywood, delving into its properties, manufacturing process, applications, and benefits.
CHANGYU Antislip Plywood is a professional one-stop antislip plywood manufacturer in China. We can provide customers with a vast range of products including wood material solutions in the Automotive Interior Panels field, furniture-making field, and construction field.
What is Antislip Plywood?
What is Antislip Plywood? Antislip plywood, also known as nonslip plywood or slip-resistant plywood, is a specialized type of plywood engineered to reduce the risk of slipping on its surface. It features a unique textured surface, which helps improve grip and friction, making it suitable for a wide range of applications where safety is paramount. This type of plywood is commonly utilized in industrial, commercial, and residential settings.
XUZHOU CHANGYU Antislip Plywood: Multiple Choices
1. Anti-Slip Hexa Pattern Phenolic Resin Plywood 9,12,18mm Trailer Flooring
Anti-Slip Hexa Pattern Phenolic Resin Plywood is an Engineered Plywood with high quality and applicability,  Coated With Brown, Black, Red, or Gray Film. The patterned phenolic film surface is semi-glossy, hard, and resistant to impact and abrasion. Its widely used for House Building, Road Construction, Concrete Projects, Scaffolding, Bridge Beams, and all kinds of Flooring.
2. Grid Meshed Anti-Slip Plywood
CHANGYU Antislip Plywood is a modernized version of the traditional anti-slip grid meshed plywood. CHANGYU Antislip Plywood is made from high-quality materials which have been treated with an anti-slip coating, improving the surface friction coefficient significantly. The grid meshed structure can penetrate into the wood and make it not just slip-proof, but also waterproof and dustproof.
3. Customized Antislip Plywood For Your Needs
As a leading manufacturer and supplier in China, XUZHOU CHANGYU Antislip Plywood has been offering quality products and customized services. We are specialized in producing various antislip plywood and flooring.
As a professional manufacturer, we can assure you of the quality of our products. We have won lots of trust from our customers. They are satisfied with our high-quality products and nice service. If you are interested in any of our products or would like to know more information about them, please feel free to contact us.
Composition and Manufacturing Process
What is Antislip Plywood? Antislip plywood is typically made by bonding multiple layers of wood veneers together under high pressure and heat, with each layer's grain running perpendicular to the adjacent layer. This cross-grained structure enhances the strength and stability of the final product.
The key feature of antislip plywood is its textured surface, which is created during the manufacturing process. The most common method involves applying a phenolic resin film with a specific pattern onto the top veneer. This film not only provides the desired antislip properties but also adds a layer of protection against moisture, chemicals, and wear.
The phenolic resin film can be embossed with various patterns, such as mesh, hexagonal, or diamond, to provide different levels of slip resistance. The choice of the pattern depends on the intended application and the desired level of slip resistance. In addition to the surface texture, some antislip plywood products incorporate additives like silica or aluminum oxide to enhance slip resistance further.
Properties of Antislip Plywood
1. Slip Resistance: The primary characteristic of antislip plywood is its improved slip resistance, which is crucial in various applications, particularly in wet or damp environments.
2. Moisture Resistance: The phenolic resin film applied to the surface of antislip plywood provides a barrier against moisture, making it suitable for use in environments prone to water exposure, such as docks, marine applications, and outdoor walkways.
3. Durability and Strength: Like other types of plywood, antislip plywood boasts a robust, cross-grained structure, ensuring its durability and resistance to warping or splitting.
4. Chemical Resistance: The phenolic resin film on antislip plywood makes it resistant to various chemicals, making it an ideal choice for industrial settings where chemical exposure is common.
5. Ease of Use: Antislip plywood can be cut, drilled, and fastened using standard woodworking tools and techniques, making it easy to work with for various projects.
Applications of Antislip Plywood
Antislip plywood is versatile and adaptable to a wide range of applications where safety and durability are essential. Some common uses include:
1. Industrial Flooring: Antislip plywood is an ideal choice for industrial flooring in factories, warehouses, and workshops, providing a safe and durable surface that can withstand heavy loads and machinery.
2. Scaffolding and Construction: In the construction industry, antislip plywood is used for temporary flooring, walkways, and scaffold platforms, offering improved safety for workers navigating elevated surfaces.
3. Marine Applications: Given its moisture resistance, antislip plywood is perfect for docks, marinas, and boat decks, providing a slip-resistant surface in wet conditions.
4. Ramps and Steps: Ramps, steps, and staircases can benefit from the added safety of antislip plywood, reducing the risk of accidents in both commercial and residential settings.
■ Vehicle floors
■ Terrace floors
■ Sports hall and playground facilites
■ Light transport trailers' floors
■ Fittings for kitchens, offices, shops and exhibitions
■ Decorative surface
■ Scaffolding
■ Loading platforms
■ Stages, stands, terraces
■ Sports and playground facilities
■ Trailers floor
■ Aviation box manufacturing
■ Speaker manufacturing
Why Choose CHANGYU Antislip Plywood For Your Needs?
The best thing about CHANGYU Antislip Plywood is that it is a very durable product that can be used for many different purposes. It is a product that will last for a long time and you do not have to worry about replacing it anytime soon.
The main reason why people choose CHANGYU Antislip Plywood is because of its durability. This type of plywood is made from special high-quality materials that make it more resistant to wear and tear. The top layer of the plywood has been treated with special anti-slip features so that it can withstand any kind of environment without falling apart easily.
The main feature of CHANGYU Anti-Slip Plywood is its unique design and high quality. It has features such as strong anti-slip, good plasticity and softness, high-temperature resistance, fire retardant, and so on. This type of plywood has many applications in the construction industry.
Bottom Line: CHANGYU PLYWOOD is Your Best Partner
CHANGYU PLYWOOD. We have been specializing in the production and sales of wood building materials for over 21 years. With our professional technology, we can produce high-quality products according to your requirements as well as your drawings and samples.
---
Post time: March 3, 2023