A solid board is a type of packaging material made of compressed layers of paper or board. It is an eco-friendly and cost-effective alternative to plastic packaging. Solid board is versatile and can be used for various packaging needs, such as shipping boxes, retail packaging, and displays. Xuzhou Changyu Wood is a leading manufacturer of solid boards in China, providing high-quality and sustainable packaging solutions to businesses around the world.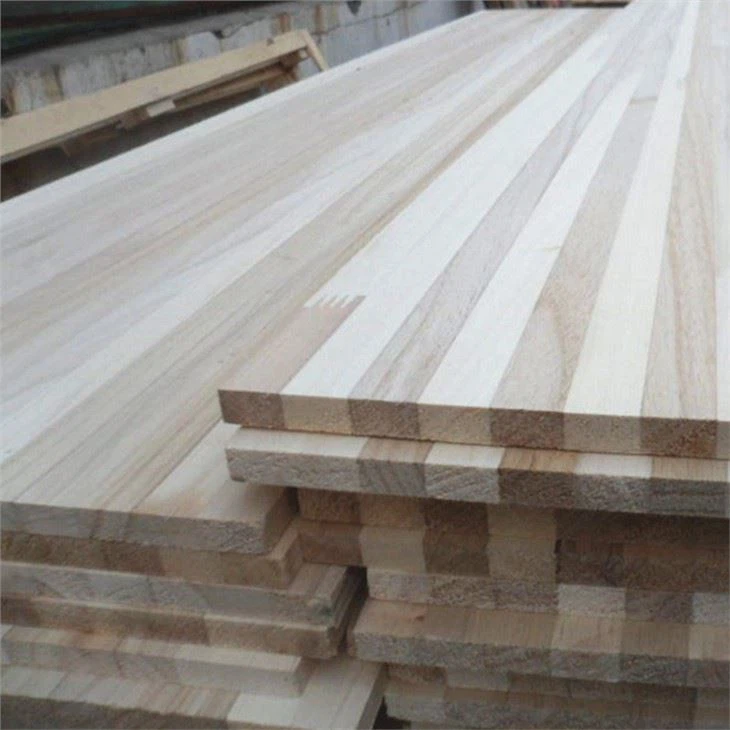 What's Solid Board?
Solid board is a type of wood product that has gained popularity due to its durability and versatility. It is made by gluing together multiple layers of wood, with the grain of each layer running perpendicular to the layer above and below it. This construction method gives solid boards a high degree of stability and resistance to warping and twisting.
XUZHOU CHANGYU WOOD, a leading manufacturer of wood products in China, produces a range of solid board products. These products are made from high-quality hardwoods such as birch, poplar, and eucalyptus, and are available in various thicknesses and dimensions to suit a range of applications.
To ensure the highest quality and consistency in their solid board products, XUZHOU CHANGYU WOOD uses advanced manufacturing processes and equipment. This includes precision cutting and milling machines, as well as strict quality control measures throughout the production process.
Solid Board: AA Grade Paulownia Finger Joint Boards
Paulownia wood is a lightweight and versatile material that has been gaining popularity in recent years due to its many benefits. One of the most commonly used products made from paulownia wood is the Solid Board: AA Grade Paulownia Finger Joint Board, which is manufactured by Xuzhou Changyu Wood.
These finger-jointed boards are made by joining small pieces of Paulownia wood together by finger-jointing. This results in a strong and durable board. The Grade AA Paulownia used in these boards is of high quality with minimal knots and defects making them an excellent choice for high end woodworking projects.
One of the main advantages of using solid board: AA grade paulownia finger joint boards is their lightweight nature. Paulownia wood is known to be one of the lightest hardwoods available, which makes it easy to work with and transport. This makes it a great option for construction projects such as making purlins, windows and doors, ceilings, partitions, and more.
Solid Board: Carbonized Paulownia Edge Glued Boards
Wood has been an essential part of human life since ancient times. It is used in various industries and applications, from building structures to creating furniture and decorative pieces. However, not all woods are created equal. Some have unique properties that make them more suitable for specific purposes.
One such wood is Paulownia. It is a lightweight, fast-growing and easy-to-cultivate tree native to China. It has become popular in recent years for its excellent quality. Paulownia wood is known for its low density, which makes it lighter than many other types of wood. And it is also not easy to warp and bend. These properties make it ideal for making musical instruments and surfboards. It can even be used as a building material for lightweight structures.
Carbonized Paulownia Edge Glued Boards are a popular product in the market. The boards are made by gluing together strips of carbonized Paulownia wood. Carbonization is a process that involves heating the wood to high temperatures in the absence of oxygen, resulting in a darkened color and improved durability. This process makes the wood more resistant to water, insects, and decay, enhancing its longevity and performance.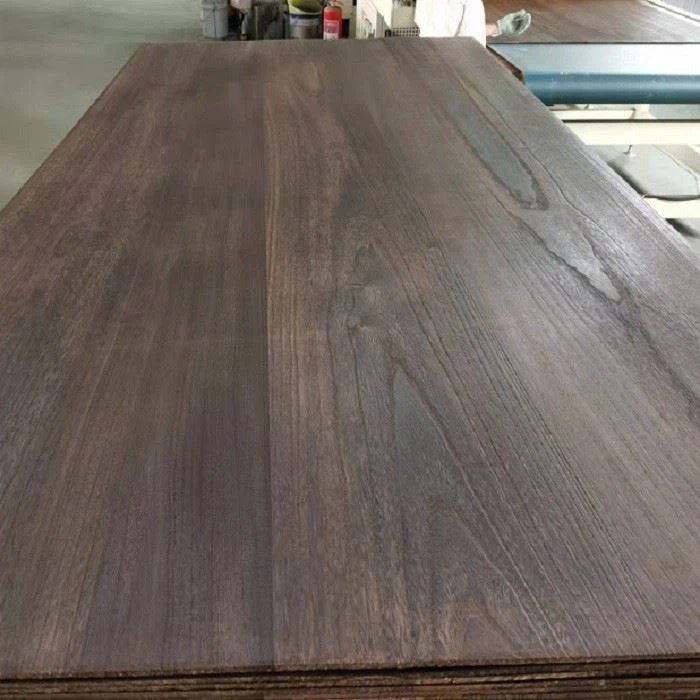 Solid Board: New Zealand Radiate Pine Timber Finger Joint Board
The solid board made from New Zealand Radiate Pine timber with finger joint technology is a popular choice for various applications, including construction, furniture, and interior decoration. This high-quality solid wood is well-known for its stability, durability, and strength.
XUZHOU CHANGYU WOOD is a leading manufacturer of solid boards made from New Zealand Radiate Pine timber finger joint boards. Their product is available in a range of sizes and thicknesses to meet the specific needs of their clients. Solid panels can be customized in terms of size, glue, formaldehyde emission, etc. To meet the individual needs of customers.
The loading quantity of this product is 20'GP-8 pallets/22CBM, 40'HQ-14 pallets/50CBM, and the MOQ is 1X20'FCL. The supply ability of this product is 5000CBM/Month. XUZHOU CHANGYU WOOD offers flexible payment terms of T/T or L/C, and the delivery time is within 20 days after deposit confirmation.
Solid Board: The Strong and Durable Packaging Material You Need
Xuzhou Changyu Wood is a leading manufacturer of solid board, a strong and durable packaging material that is perfect for a variety of applications. With a focus on quality and expertise, the company has become a trusted supplier for businesses worldwide.
At Xuzhou Changyu Wood, quality is paramount. The company ensures this by adhering to strict quality standards, including the ISO 9001:2000 quality management system, EU CE and FSC certification, U.S. CARB, and EPA certification, and national GB and HPVA quality standards. Their commitment to quality is reflected in their business philosophy of "survival by quality, development by reputation, and efficiency by strict management". This has helped them maintain their reputation for excellence.
The company's production facility covers an area of 50,000 square meters and has an annual output of 60,000 cubic meters. With over 200 employees and 20 high-grade plate production lines, they have the capacity to meet the demands of any project. Xuzhou Changyu Wood also implements a strict 5S quality management system, which greatly improves its quality assurance capabilities.
Conclusion
When it comes to strong and durable packaging material, Xuzhou Changyu Wood's solid board is the ideal choice. With their expertise, commitment to quality, and personalized approach, they are a trusted supplier for businesses of all sizes.
---
Post time: May 17, 2023