What does the term Sapele plywood mean?
Sapele plywood is a form of plywood made from Sapele wood, a tropical hardwood indigenous to West Africa. The plywood is constructed by stacking thin Sapele wood veneers perpendicular to one another. This cross-grain structure reduces the possibility of warping or splitting while increasing the strength and stability of the plywood. Multiple plies of wood veneer are combined to form plywood, which has great stability and is appropriate for indoor and outdoor use. It is typically used for packing, construction, furniture, and decoration.
It is prized for its aesthetic appeal because, when treated, it frequently displays a beautiful sheen. Polishing and finishing methods can further improve the wood's inherent brilliance. It is appropriate for usage indoors and outside because of its strong durability and resistance to moisture. Getting Sapele wood and plywood from sustainably managed forests is crucial because of their scarcity and the requirement for sustainable forestry methods. It is a popular choice among artisans, artists, and designers who want to add the cosiness and beauty of this tropical hardwood to their creations. It is a sought-after material for many woodworking projects.
Sapele plywood, interior and furniture grade, HW 4′ x 8′, has the following feature:
Stunning appearance: Sapele plywood has a deep, reddish-brown hue and a unique grain pattern that may give a touch of elegance to any furniture or interior design project.
It is very resistant to warping, cracking, and splitting, making it a solid and long-lasting option for interior applications.
It is a flexible material for various furniture and interior design projects since it is simple to work with and can be cut, moulded, and treated to generate a broad range of creative effects.
Available in several grades:
It is offered in interior and furniture categories, letting you select the top quality for your project requirements.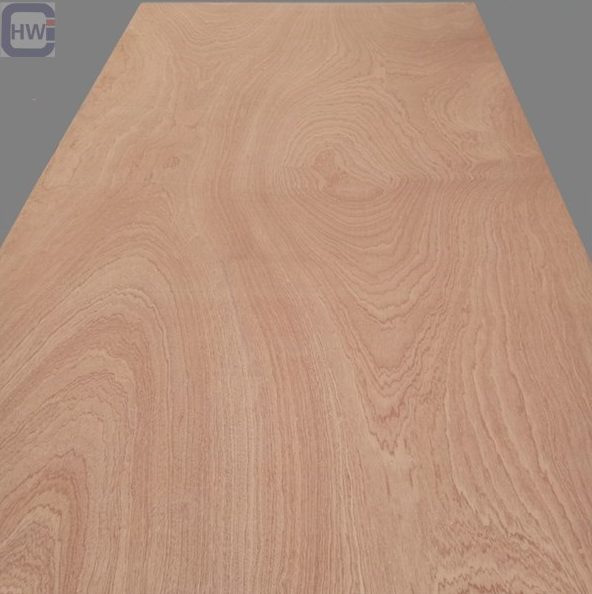 This plywood is more ecologically friendly than other wood products since Sapele trees are obtained from sustainable sources.
The Beauty and Versatility of Sapele Plywood:
Sapele plywood combines beauty, versatility, and sustainability in a single material, serving as a tribute to the wonders of nature and human handiwork. This plywood is made from a tropical African tree called the Sapele, and it is extremely popular for use in furniture design, architectural applications, and interior decorating. This plywood has a mesmerizing look, one of its most remarkable characteristics.
This plywood has a deep reddish-brown tone and is striped with deeper colours to give it depth and character. It emits a timeless elegance that can add sophistication to any room. Its rich natural sheen and beautiful grain patterns captivate the eye and provide cosiness to any space, whether it is used for cabinets, panelling, or furniture building.
Beyond its visual appeal, this plywood is incredibly versatile. This plywood is incredibly strong and stable, making it a great option for ornamental and structural uses. Sapele plywood's resilience guarantees that it endures the test of time and keeps its aesthetic appeal even after extensive use. Its constant texture and finish make it perfect for bespoke cabinets in modern residences and opulent boat interiors.
Furthermore, Sapele plywood stands out among woodworking materials due to its workability. Its smooth cutting, shaping, and finishing are made possible by its fine and homogeneous grain, which enables artists and artisans to realize their imaginative thoughts easily. It is easily customized to fit different design sensibilities since it quickly receives stains and finishes.
The eco-friendliness of plywood adds to its appeal. It complies with the rising need for materials made from sustainably harvested wood from responsibly managed forests. The Sapele tree is sustainable, providing future generations with a renewable resource because of its natural resistance to pests and relatively quick growth rate.
The Benefits of XUZHOU CHANGYU have revealed Sapele plywood:
The market provides various possibilities for choosing the ideal plywood for your projects. XUZHOU CHANGYU, notably for its Sapele plywood, is one company whose name has become more well-known. Sapele plywood from XUZHOU CHANGYU is renowned for its great quality and numerous uses, and it also offers several advantages that make it a popular choice for DIY enthusiasts and experts.
Unparalleled Aesthetic Appeal:
Unparalleled Aesthetic Appeal is one of XUZHOU CHANGYU's distinguishing qualities. Its great aesthetic appeal is Sapele plywood. The reddish-brown tint and exquisite grain patterns of Sapele wood give any project a sense of refinement. The deep hues of Sapele plywood may enhance the beauty of your work and leave a lasting impact whether you're making furniture, cabinets, or decorative panels.
Longevity and Durability:
 XUZHOU CHANGYU is well known for its dedication to creating premium plywood. Particularly noted for its toughness and resilience to moisture, this plywood is a great option for interior and outdoor applications. Even in difficult conditions, your creations will last for years, complete and beautiful because of their inherent resistance to degradation.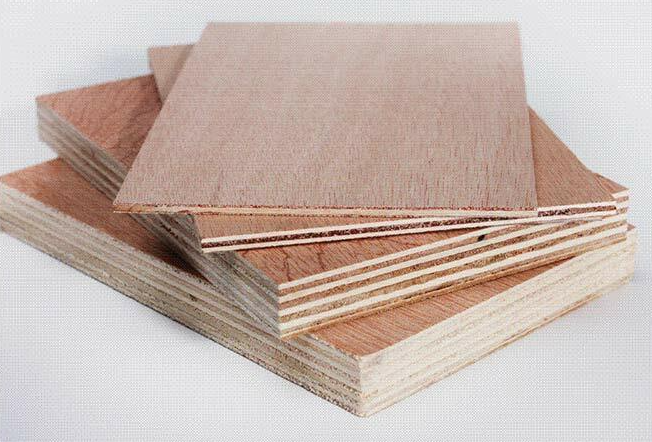 Artisans and woodworkers value how simple XUZHOU CHANGYU is to work with. Working with plywood is possible. It is smooth and uniformly thick, making it simple to cut, shape, and polish. Whether you're a skilled carpenter or an avid DIYer, the workability of this plywood enables you to realize your creative thoughts quickly and easily.
Applications Flexibility:
XUZHOU CHANGYU plywood is exceptional in a variety of uses. Its flexibility has no boundaries, from creating elegant furniture pieces to building sturdy cabinets, interior panelling, and ornamental components. The plywood's deep colour and fine texture make it appropriate for tough outdoor applications and exquisite interiors.
Sustainability is highly valued by XUZHOU CHANGYU, making it an environmentally friendly option. It comes from sustainably managed forests, so you can be sure that your purchase promotes green living principles. This makes it a great choice for people and companies looking to lessen their environmental impact.
Conclusion:
Sapele plywood represents the fusion of innate beauty, flexibility, and environmental awareness. Designers, architects, and artisans may fulfil their thoughts with material in harmony with aesthetics and ethics thanks to its innate attractiveness and adaptability. Sapele plywood's reputation as a classic and environmentally friendly design element remains as it continues to adorn buildings and projects worldwide. Established in 2002, XUZHOU CHANGYU has a wealth of trained labour and wood material resources. We constantly concentrate on wood material solutions in furniture manufacturing, construction, and automotive interior panels.
---
Post time: 8月 25, 2023