What exactly does "outdoor plywood" mean?
A form of plywood created and produced for use in outside or external applications is outdoor plywood, sometimes known as exterior plywood. This plywood is designed to survive the weather and environmental problems that outside surroundings bring, unlike interior plywood, which is meant for indoor usage. Multiple plies of wood veneers are glued with a powerful, waterproof adhesive to create outdoor plywood. This building technique improves its strength, stability, and resistance to moisture, temperature swings, and solar exposure. It helps the plywood's overall structural stability and prevents warping as the layers are normally placed with their grains alternating in opposite orientations.
Due to its durable nature, it is a popular option for many outdoor building projects, including decks, fences, roofing, siding, and other structures exposed to rain, wind, and sunshine. It is also used in playsets, outdoor furniture, and other practical items that must be long-lasting and aesthetically beautiful. Thus plywood is the perfect material for projects that call for endurance and resilience to the wear and tear of outside settings due to its particular design and durability.
Outdoor Plywood: An Exceptionally Robust and Versatile Material
Few solutions can equal outdoor plywood's outstanding mix of durability and adaptability when choosing materials for outdoor projects. This plywood emerges as an excellent option that can withstand the rigors of varied weather conditions while giving a range of creative options, whether starting a backyard remodel, building outdoor furniture, or working on a garden shed.
Beyond Compare Durability:
Plywood used for outdoor use is particularly made to withstand the elements. Its layered design, which consists of gluing together thin wood sheets with grain directions perpendicular to one another, gives it remarkable strength and stability. This design shields solid wood from the warping, splitting, and cracking resulting from exposure to moisture, temperature fluctuations, and UV rays. Because the outdoor plywood's glue is waterproof, the layers will remain firmly adhered even in rainy situations. Due to this characteristic, outside plywood is a great choice for tasks in humid, wet, or near-water settings.
The exceptional resilience of outdoor plywood to weather-related damage is one of its main selling points. Its structural integrity is unaffected by rain, snow, or harsh sunshine. This weather-resilient quality is important for outdoor constructions that must withstand seasonal changes and temperature swings.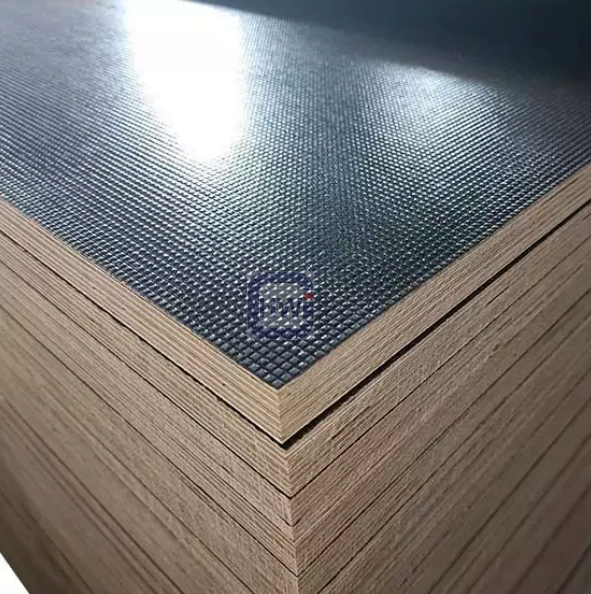 Plywood for outdoor use is very adaptable and suitable for various uses. This plywood easily adapts to various projects, from building outdoor furniture that emanates elegance and durability to creating detailed ornamental components for your garden. You may obtain the ideal aesthetic for your outdoor works thanks to its flat surface, which makes a fantastic canvas for paint, stains, and finishes. This plywood is appropriate for both useful and aesthetically pleasing elements of your outdoor environment due to its versatility.
Choosing plywood may also be cost-effective. DIY enthusiasts and experts find it a desirable alternative because of its affordability compared to solid wood or other building materials. Because of its toughness, you may be confident that your money will endure long and won't need to be replaced or repaired frequently.
Ecologically sound option:
Many plywood solutions follow environmentally friendly production procedures obtained from sustainable forestry methods. Plywood obtained ethically helps protect the environment and lessens the carbon impact of outdoor projects.
The Use of Outdoor Plywood in Construction and Its Durability:
Due to its extraordinary durability and adaptability, this plywood has revolutionized the construction industry. This robust material finds use in various outdoor applications and is a dependable option for homeowners and builders.
Dependable ally in construction:
As a result of its exceptional durability, outdoor plywood has emerged as a crucial component in construction projects. It is constructed to endure the difficulties presented by outside settings, including dampness, temperature changes, and UV exposure. Due to its strength, it is a well-liked option for jobs requiring extreme resilience, like roofing, siding, and decking.
Adapting to the Environment:
The capacity of outdoor plywood to withstand the elements makes its toughness particularly clear. When traditional wood is exposed to rain, sun, and varying weather conditions, it distorts, rotates, and degrades over time. However, the design of outdoor plywood assures that it will hold up even in bad weather. Its layers of wood are linked together with waterproof adhesive. The structural integrity of outdoor structures depends on this weather resilience.
Due to its strength, outdoor plywood is used in various building projects. It makes a great building material for playhouses, fences, and sheds that must withstand the elements. It's also a popular material for building cabinets and counters in outdoor kitchens since it offers a tough and beautiful surface that can endure repeated outdoor exposure.
What are the Benefits & Features of Outdoor Grid Meshed Anti-Slip Plywood?
Even in slick or wet situations, the plywood's surface's wire mesh grid design offers outstanding slide resistance.
They are Galvanized or stainless steel, frequently used to make wire mesh, and offer great durability and corrosion resistance.
Plywood is frequently produced from premium hardwood or softwood veneer. It is joined using an adhesive resistant to water and other environmental elements, making it perfect for outdoor use.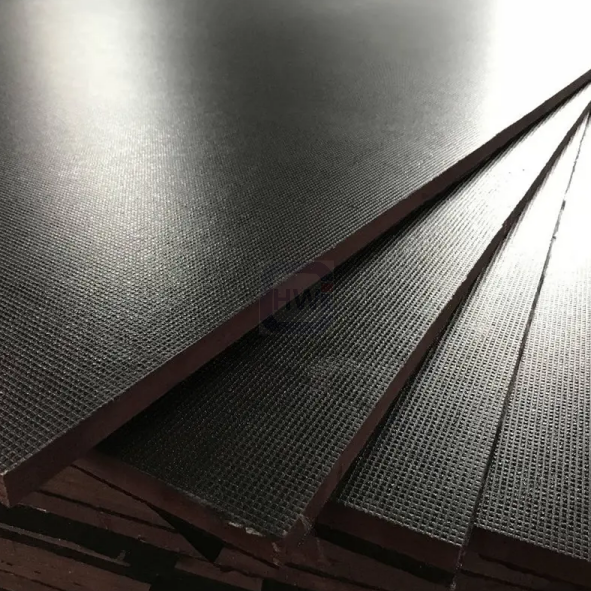 Grid Meshed Anti-slip Plywood is suitable for various applications, including outdoor decks, stairways, scaffolding, walkways, industrial flooring, and transportation decking.
Grid Meshed Anti-Slip Plywood is simple to install and can be quickly cut to size using common equipment and methods.
Grid Meshed Anti-slip Plywood is a more affordable option than other non-slip flooring solutions.
Conclusion:
The material you use greatly influences how long your products last and how well they function when it comes to outside projects. Due to its unmatched durability, weather resistance, adaptability, affordability, and environmental friendliness, outdoor plywood stands out as the ideal option. Whether you're an experienced builder or a DIY enthusiast, using this plywood in your projects ensures that your outdoor areas will continue to be useful and beautiful for many years. For over ten years, the XUZHOU HONGWEI WOOD has manufactured plywood with an anti-slip film surface. Skilled labor and fine management produce high quality for the international market.
---
Post time: 8月 16, 2023