Introduction to lightweight plywood:
Plywood that has been developed to be lighter than standard plywood without sacrificing strength or structural integrity is known as lightweight plywood. Similar to ordinary plywood, it is created by sticking together thin veneers or layers of wood. It is frequently utilized when weight is an important consideration, such when making lightweight furniture, interior wall panels, boats, and aircraft interiors, among other uses where conventional plywood could be too heavy. As a result of its lower weight, it may also be simpler to deal with and carry. Remember that numerous kinds of lightweight plywood are available and that the manufacturer and intended purpose may impact the unique qualities of each kind.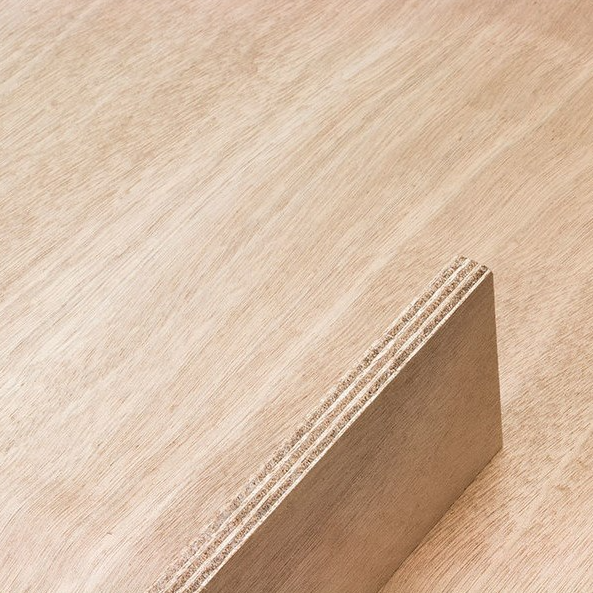 Which benefits does HW 15MM Lightweight Furniture Plywood offer?
The selection of materials is one of the most important factors in producing high-quality furniture. Among the various possibilities, lightweight plywood is a flexible and dependable solution for seasoned artisans and DIY enthusiasts. In this blog article, we'll examine the many advantages that this wonderful material provides, illuminating why it has grown in popularity as a furniture-making material.
Durable Yet Lightweight
Its amazing strength-to-weight ratio is one of this plywood's most notable benefits. This kind of plywood, although relatively light, has exceptional durability, making it a great option for many furniture applications. Because of their small weight, the completed parts are easy to handle and carry, making the construction process simpler.
Easy to Implement:
A simple material to work with is frequently necessary for creating elaborate designs and shapes in furniture. This may be accomplished with 15MM lightweight plywood. Craftsmen may realize their artistic ideals accurately and easily since cutting, shaping, and combining is simple. The workability of this plywood will surely make your project more doable, whether you're a seasoned furniture builder or a DIY enthusiast.
Visually appealing Finish:
The 15MM lightweight plywood doesn't need to be improved in furniture beauty. Its consistent, smooth surface makes a good canvas for veneers, stains, and other wood treatments. This plywood gracefully suits your design preferences, whether you like a traditional wood grain appearance or a more contemporary, vibrant finish.
Cost-Efficiency:
Furniture manufacture frequently involves substantial cost factors. The 15MM lightweight plywood provides a fantastic combination of quality and affordability. It is more reasonably priced than many other furniture-grade materials, making it a desirable alternative for projects with tight budgets without sacrificing the quality of the finished product.

Longevity and Resilience:
Furniture is an investment, and its lifespan significantly influences its worth. The 15MM lightweight plywood is made to last over time. Its construction consists of many layers of wood veneer bonded together to provide a sturdy, long-lasting framework. As a result, furniture produced from this material will last for many years without displaying indications of wear and tear.
A Game-Changer for Construction and Design is lightweight plywood:
Compared to solid wood, plywood often has an innate resilience to moisture and warping. The same is true with lightweight furniture plywood. Its design reduces the possibility of warping, sometimes a problem with wooden furniture. It also has a respectable resistance to moisture, making it appropriate for various interior applications where humidity levels might change.
Concerns about sustainability are becoming more prevalent in the furniture industry. Fortunately, sustainable forestry techniques are frequently used to produce plywood. Because it is constructed of thin wood veneers, more furniture-grade material may be harvested from a single tree. This lessens the environmental impact and makes it a greener option for people who care about the environment.
With this plywood, you may create everything from classic wooden chairs to sleek, contemporary tables to creative storage systems. Its versatility in shapes and forms enables artisans to express their creativity without boundaries.
For your projects, lightweight plywood offers a consistent and homogenous material in contrast to solid wood, which might vary in quality and grain pattern. Because of its constancy, you can always count on getting a good result.
Why is lightweight plywood popular?
Lightweight plywood stands out for several reasons, including its controllable weight. In contrast to bulky, heavy materials, plywood is light and simple to handle. This makes it the perfect option for mobility and agility jobs, such as on-site building or do-it-yourself home remodelling.
Working with this plywood is a dream. Its simplicity in cutting, shaping, and connecting makes construction easier. Craftsmen and do-it-yourselfers like how precisely and easily this material enables them to realize their creative thoughts.
This plywood is used in various products, including furniture, cabinets, interior panelling, and ornaments. Its versatility and applicability for various applications have helped it gain popularity in the building and design sectors.
This plywood excels in a time when cost-effectiveness is crucial. It strikes an outstanding mix between economy and quality, making it a popular choice for people and organizations on a tight budget. You won't have to sacrifice the integrity of your project thanks to its affordable pricing.
The fact this plywood is so sturdy should not be misunderstood. Its manufacture, which involves adhering many layers of wood veneer together, produces a strong and long-lasting substance. This strength without bulk is a game-changer for builders looking to maximize structural integrity without adding more weight.
This plywood is a fantastic canvas for various finishing touches, such as paint, stains, and veneers. This plywood nicely suits your design choices, whether a traditional wood grain look or a modern, colourful finish.
Conclusion:
Using lightweight plywood, a relatively recent innovation in the building and design industries revolutionizes how architects and builders approach their work. This ground-breaking material provides a wealth of benefits that transform the market. The ability of plywood to reduce weight is one of its main benefits. A respected manufacturer, XUZHOU CHANGYU WOOD offers a wide range of plywood products of the highest quality that deliver dependable performance for various applications. We were founded in 2002 and have a sizable supply of skilled staffing and timber resources. We continually focus on wood material solutions in producing furniture, building, and vehicle interior panels.
---
Post time: 9月 12, 2023