Are You Looking Good to Using Laminated Board? The Reasons Why You Should Be!
The laminated board is a versatile material that has been rising in favour in the ever-evolving field of interior design and home remodelling and for good reason. Prepare to be enthusiastic about the board's limitless possibilities if you're in the middle of a remodel or simply thinking about your next DIY project. We'll explore the benefits of utilizing this board in this blog post.
Countless Options for Aesthetics:
The board's enormous variety of aesthetic options is one of its most intriguing features. These boards may easily accommodate your design choices, whether you want classic wood grain textures, streamlined contemporary finishes, or vivid patterns. It's like having an abundance of design possibilities at your disposal, letting you make entirely individual environments.
Combining practicality and elegance:
This board is the perfect example of how functionality and style can coexist. It has strong utility and emanates elegance. This material is ideal for individuals who want their living areas to be both visually beautiful and very practical. Imagine having beautiful kitchen cabinets that are simple to maintain or a chic desk that can easily handle normal wear and tear. Making use of laminated board enables this.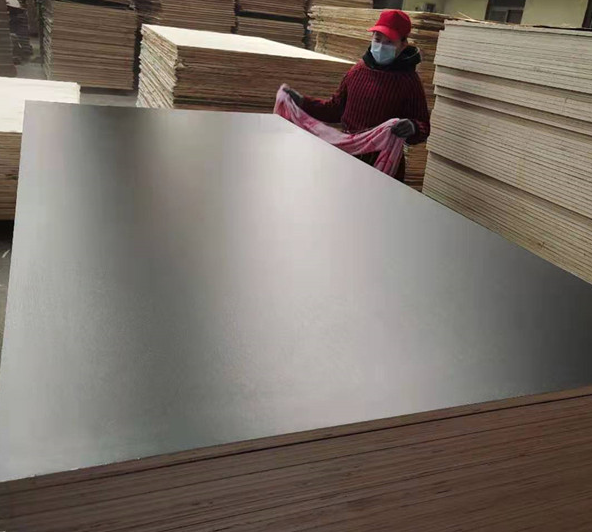 Projects like interior design and renovations might exceed your budget. But this is where laminated board might delight you — it's inexpensive! You don't need to spend a fortune to have a high-end look. You may devote your resources to other parts of your project by using these boards as a less expensive substitute for pricey natural materials like wood.
Featuring 18MM Black HPL Faced Plywood:
HPL is a sturdy and long-lasting material due to its great resistance to scratches, wear and tear, and impact damage.
The plywood's core is constructed from premium wood that resists moisture, making it resistant to water damage and warping.
The HPL layer's smooth surface makes it simple to maintain and clean, perfect for high-traffic areas.
This plywood is flexible and suited for various applications thanks to its 18mm thickness and black HPL surface layer.
The Benefits of Laminated Board: A Useful and Elegant Option
The laminated board is one material that frequently grabs attention when it comes to interior design and furniture selections. This board has several benefits that make it a practical and fashionable option for any home or business, whether you're considering using it for kitchen cabinets, flooring, or even as a desk surface. We'll discuss this board's numerous advantages in this blog post and why you should use it for your upcoming project.
The excellent durability of these boards is well-known. They are made by stacking many pieces of paper or cloth with resin and then pressing and heating the layers until they fuse. This technique makes a surface that can resist daily wear and tear strong and durable. This board can withstand any traffic, ensuring your investment lasts for many years, whether you have a busy family home or an active business.
Extensive Style and Finish Selection:
The enormous variety of designs and finishes available for the board is one of its most notable benefits. You may select a board that matches your design goals regardless of your aesthetic tastes. Laminated boards may imitate the look of numerous materials, from traditional wood patterns to sleek and contemporary solid colours, allowing you to obtain the desired design without the accompanying expenditures or care.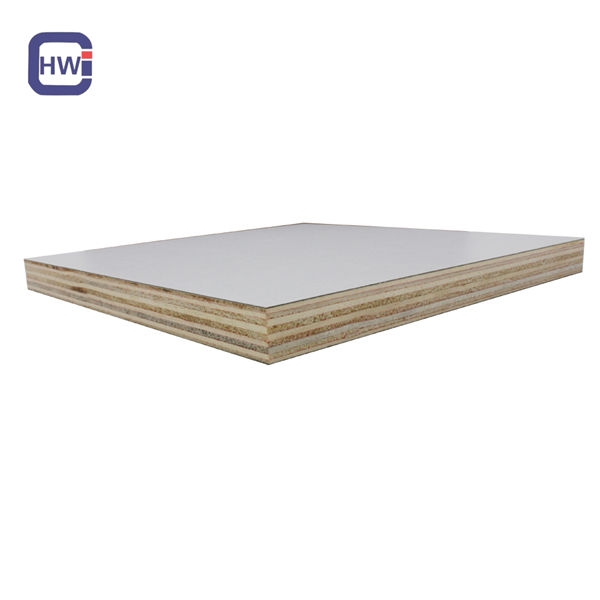 The low maintenance requirements of this board are a major selling factor. Laminate surfaces are impervious to stains, scratches, and dampness compared to real wood. They are simple to clean and maintain, saving you time and money on maintenance. Frequently, a quick wipe with a moist cloth is required to keep your board appearing brand-new.
This board is a great option to stay within your budget without sacrificing quality. While maintaining a high-end appearance, it is often more cheap than solid wood or stone equivalents. Using this affordable material, you may use your money to cover other project expenses like high-end appliances or unique fixtures.
Beyond its usage in worktops and cabinets, this board has many applications. It may be used for many different things, like furniture, wall panels, and flooring. Its adaptability makes it a flexible choice for both residential and commercial settings, enabling you to create a unified and harmonious environment.
Ecologically responsible:
This board is a sustainable option for customers who care about the environment. Compared to conventional wood or stone processing, the creation of boards produces less waste since many ingredients are recycled. This board also has a low environmental effect since it is simple to recycle at the end of its lifespan.
Boards with laminate are made to withstand UV fading. This implies that your furniture or surfaces won't lose their brilliant colours or patterns over time, even in regions with lots of sunshine. Because of the resistance to fading, your interior will be aesthetically appealing for many years.
The simplicity of customization is another benefit of the board. Laminated board may be customized to suit personal needs, whether you want to incorporate distinctive patterns, textures, or even logos. With this degree of customization, you may design unique items that accurately represent your taste and brand. We boosted our automatic machines, improved employee training, and identified new manufacturing technologies to fulfil client orders.
Conclusion:
There is a lot of justification for the enthusiasm around laminated board. It is a superb solution for any interior design or restoration project due to its adaptability, toughness, affordability, and aesthetic possibilities. Prepare to be amazed by the limitless possibilities that the board may provide, whether you're remodelling your house your business or taking on a creative endeavor. It's time to make your rooms into something genuinely remarkable and fascinating! We always construct a lovely and clean name, CHANGYU WOOD, which ensures honest and high business standards with our valued clients. XUZHOU CHANGYU WOOD is committed to the sustainable use of wood resources via quality first. 2014, we significantly improved our production technology, machinery, and workforce following our new plan.
---
Post time: 9月 11, 2023