What exactly fancy plywood mean?
The structural durability of conventional plywood and the stunning beauty of real wood veneer are combined in fancy plywood, which is sometimes referred to as decorative plywood or veneer plywood. This plywood is intended to highlight the beauty of wood, as opposed to regular plywood, which is generally concealed by finishes or paint. On top of a plywood core, tiny sheets of carefully chosen wood veneer are layered to construct it. The material produced by this method is aesthetically appealing and comes in a broad range of wood species and finishes, making it a popular option for projects involving interior design such as wall coverings, furniture, and cabinets that call for the addition of refinement and elegance.
Decorative plywood, also known as elaborate plywood, is frequently veneered with aesthetically pleasing hardwoods including cherry, beech, walnut, cherry, teak, ash, and white oak. The top Chinese provider of panels with oak veneer the definition of fancy veneer is "a thin sheet of wood, rotary cut, sliced, or sawed from a log, bolt, or flitch." The decorative plywood, furniture, cabinetry, door, and profile-wrap businesses all receive supplies of beautiful veneer such as Birch, red oak, maple, ash, poplar, cherry, and other species.
Fancy Plywood's Beauty and Versatility: Transform Your Space with This Stylish Material
The materials you use when designing an interior space may make a huge impact in producing a room that is both visually beautiful and practical. Fancy plywood is one material that has grown in favor recently due to its beauty and adaptability. The days when plywood was only used for building and covered in paint or laminate are long gone. This plywood is now a fashionable option for designers and homeowners who want to upgrade their surroundings. Let's investigate this unique material's beauty and adaptability.
The Secret to Fancy Plywood's Beauty
The unique material known as fancy plywood, often referred to as decorative plywood or veneer plywood, combines the sturdiness and durability of conventional plywood with the unmistakable beauty of wood veneer. It is made by overlaying thin sheets of wood veneer over a core of plywood, giving rise to a product that has the appearance of genuine wood without the high cost. The enormous range of wood species and treatments offered by fancy plywood is one of its most noticeable characteristics. There is elegant plywood available to suit your taste, whether you choose the warm, rich tones of walnut, the sleek and contemporary beauty of maple, or the ageless elegance of oak.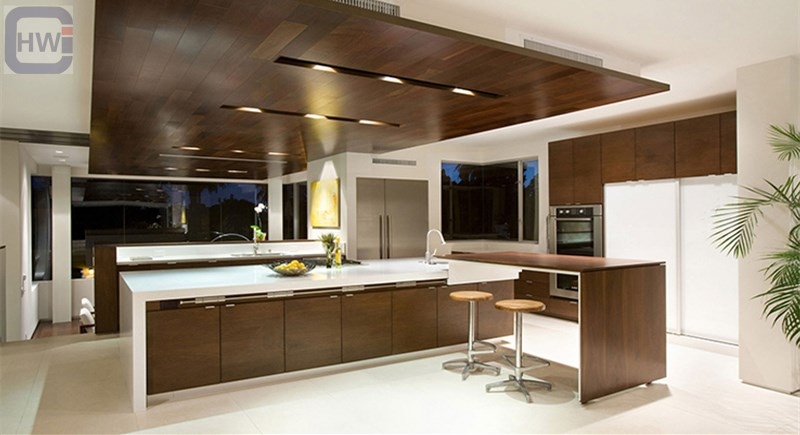 Modularity in Design:
This plywood is incredibly adaptable, making it perfect for a variety of purposes. Here are some ways you may enhance your room with this fashionable material:
For kitchen and bathroom cabinets, this plywood is a common option. Any room is given a sophisticated touch by its exquisite look. For the right cabinetry look, you may select from a choice wood finishes and veneer designs.
This plywood may be used to make gorgeous pieces of furniture, such as a bespoke coffee table, bookcase, or closet. Its adaptability enables complex patterns and shapes, making it perfect for contemporary, minimalist, or even rustic designs.
Stunning accent walls or wainscoting can be made from upscale plywood. The natural wood grain gives your house warmth and character and transforms unremarkable walls into focus spots.
Add beautiful plywood panels to your interior and outdoor doors to upgrade them. You may alter the appearance of your doors to complement the general aesthetic of your room thanks to the range of wood species and treatments available.
Use decorative plywood panels for a distinctive and eye-catching ceiling design. This material has the ability to make a striking aesthetic impression in your room, whether you choose a painted finish or a natural wood finish.
Durability and Sustainability
This plywood offers sustainability and durability in addition to beauty and adaptability. Because thin wood veneer is used, less wood is needed, making this a more environmentally responsible option. The plywood core also adds strength and stability, guaranteeing that your fixtures and furnishings will last the test of time.
Your Go-To Source in China for High-Quality Hardwood Veneer Faced Fancy Plywood is XUZHOU CHANGYU WOOD:
The selection of materials is crucial for attaining the ideal balance of aesthetics and usefulness in the realm of interior design and building. As the top provider of hardwood veneer facing fancy plywood in China, XUZHOU CHANGYU WOOD stands out when it comes to high-end wood-based components. With an unshakable dedication to quality and a wide variety of products, XUZHOU CHANGYU WOOD has established itself as a reliable business partner for both designers and builders.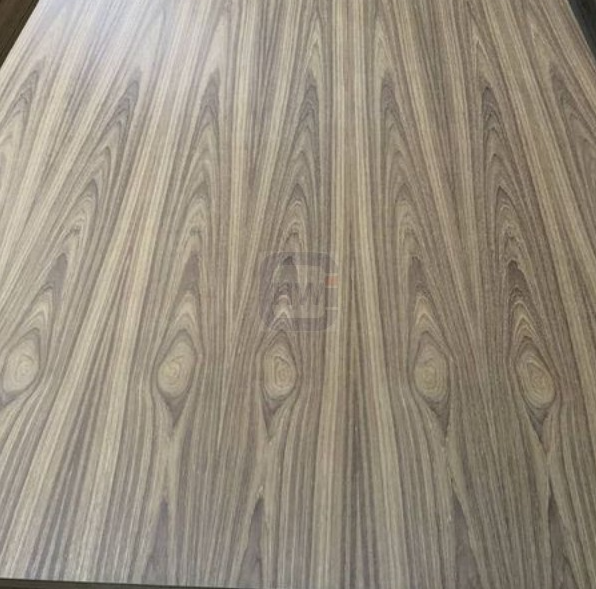 Different types of wood and finishes:
The wide range of wood species and treatments offered by XUZHOU CHANGYU WOOD fancy plywood is one of its most distinctive qualities. We offer a veneer to fit your vision, whether you choose the warm, rich tones of walnut, the classic beauty of oak, or the sleek modernity of maple. Designers and builders may create rooms that uniquely reflect the tastes and aesthetics of their customers by selecting from a variety of wood species and treatments.
A dedication to sustainability and toughness:
Today's world places a premium on sustainability, and XUZHOU CHANGYU WOOD is aware of this. We are dedicated to using ethical sourcing and production methods. They make their goods environmentally sustainable by employing thin wood veneer, which maximizes the use of wood resources. Additionally, the use of our plywood core ensures that the finished products are not only beautiful but also durable and long-lasting, ensuring that your designs stand the test of time.
Conclusion:
The position of XUZHOU CHANGYU WOOD as the leading manufacturer of fancy plywood with hardwood veneer in China is well-earned. We are the perfect option for professionals and homeowners looking to turn spaces into works of art because of their devotion to workmanship, extensive selection of wood species and treatments, and attention to sustainability. In the world of exquisite plywood, selecting XUZHOU CHANGYU WOOD is picking the pinnacle of quality and design. Let your creativity flourish while elevating your work with their superb items.
---
Post time: 9月 6, 2023