What does the term 3mm caravan plywood mean?
A kind of plywood known as 3mm caravan is made expressly for use in recreational vehicles, caravans, and other similar settings. The thickness of the plywood sheets is indicated by the "3mm." Glued together layers of thin wood veneers with the grain of each layer running perpendicular to the one below it create plywood, a composite wood product. Plywood's durability and stability are due to this multilayer design. The overall thickness of all the veneer layers taken together determines the thickness of the plywood.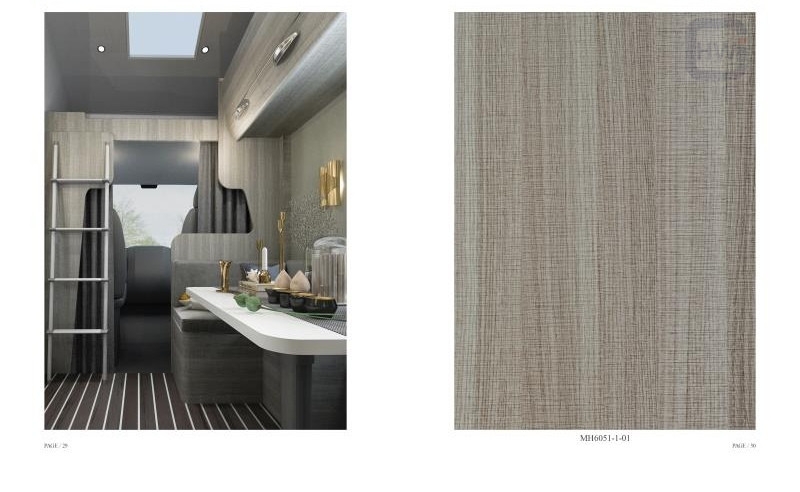 For 3mm caravan plywood, the plywood sheets are around 3 millimeters thick. This thin thickness is frequently utilized for interior non-structural purposes in caravans and similar vehicles. It is frequently employed for lightweight or attractive surfaces, such as cabinet doors, wall panels, and other components. Based on elements, including the type of wood used, the caliber of the glue used to join the veneers, and any further treatments given to the plywood for improved durability or aesthetics, 3mm caravan plywood's exact qualities might change. To get the expected results inside the caravan, using plywood of the appropriate grade and quality is critical.
The Best Choice for Lightweight and Durable Is 3mm Caravan Plywood:
In truth, 3mm caravan plywood can work well in several situations when durability and lightness are crucial considerations. To ensure efficient fuel consumption and simple mobility, caravans and leisure vehicles frequently demand sturdy and lightweight materials. Here are some explanations as to why caravan plywood could be a wise decision:
Plywood is often lighter than solid wood, and choosing a 3mm thickness can help the caravan be even lighter. This may result in increased fuel economy and simpler hauling.
Plywood is designed to be strong and durable despite its thinness. Several layers of wood veneers bonded together in alternating grain orientations are commonly used to create caravan plywood. This structure improves the structural integrity of the material.
Plywood is more resistant to warping and bending than solid wood due to its alternating grain pattern. This is crucial for preserving the caravan's structural integrity, particularly when exposed to varied weather conditions.
Manufacturers aiming to reduce manufacturing costs may find this to be very helpful.
Caravan plywood is available in several grades, each intended for a particular use. This enables producers to select the ideal grade by their standards for strength, aesthetics, and other aspects.
Standard woodworking equipment may be used to cut, drill, and shape plywood, making it a reasonably simple material. This makes it simple to manufacture interiors and fixtures for bespoke caravans.
What Makes 3mm Caravan Plywood the Best Option for Your Interior?
There are various benefits to using 3mm caravan plywood for interior applications in caravans and recreational vehicles, making it a sensible option for some interior spaces.
Caravan plywood frequently comes in several wood veneer treatments, allowing you to obtain a preferred appearance without the cost and weight of real wood. The interior design may be given a touch of refinement by veneering surfaces with thin plywood. The 3 mm plywood's thin profile aids in reducing the inside of the caravan's total weight.

This is crucial for non-structural parts like cabinet doors, wall panels, and ornamental components. Lighter interiors provide better handling and more efficient fuel use. Plywood, created from thin layers of wood veneer, may utilize wood resources more effectively than solid wood. Furthermore, a lot of plywood producers use sustainable forestry techniques.
While 3mm plywood has many advantages for interior applications, it might not be appropriate for structural elements or locations with a lot of wear and tear. It could be required to use thicker plywood or other materials in regions that need extra strength. Consider various materials when constructing your caravan's interior to satisfy utility and aesthetics while preserving the vehicle's structural integrity.
The best supplier of 3mm caravan plywood is XUZHOU CHANGYU WOOD:
XUZHOU CHANGYU WOOD was founded in 2002 and has access to abundant trained labor and wood supplies. It is located in the center of the economic zone of HuaiHai. In 2014, the firm and I.C.C. S.R.L. in Sao Paulo, Italy, entered into a joint venture partnership agreement on technology transfer to provide technical help for the company's development. Following our new plan in 2014, we considerably improved our manufacturing technology, tools, and personnel.
We upgraded the automation equipment, enhanced employee training, and found new production technology to fill customer orders. To meet the needs of high-end consumers, we modernize and eliminate the original low-standard products while putting our efforts into making furniture boards for environmental protection, R.V. plywood, and high-grade H.P.L. plywood for environmental protection with greater technical content.
We always concentrate on wood material solutions in building, furniture manufacturing, and automotive interior panels. The moniker HW WOOD, which we always create, offers our valued customers honesty and good business standards. Quality comes foremost as we strive for sustainable use of timber resources.
Interior Decorating for Caravan 48 Plywood Laminated with 3mm P.V.C. Feature:
The plywood's P.V.C. laminate layer makes it resistant to dings, dampness, and other damage during transportation. As a result, it is a sturdy choice that will last many years.
The plywood's modest weight makes it simple to install and handle in confined areas.
The P.V.C. laminate surface is smooth and simple to maintain, making it ideal for usage in the bathroom and kitchen.
You may pick the plywood that best suits your tastes from various colors and patterns.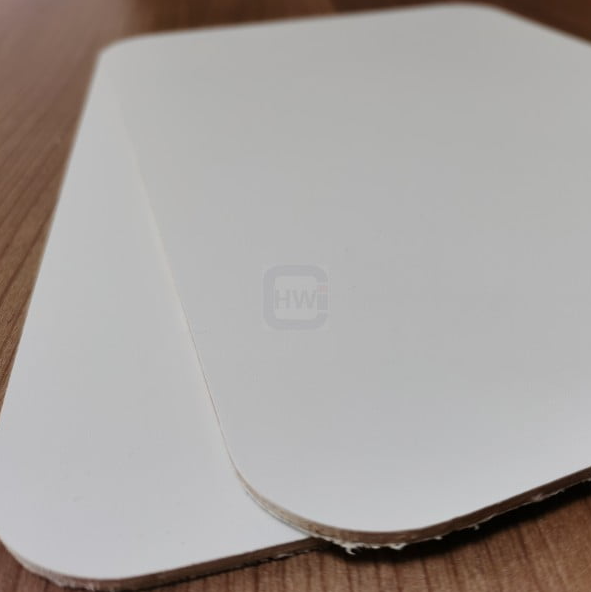 Conclusion:
If you're a happy caravan owner, you know how crucial it is to locate the ideal supplies to make your trips pleasant and comfortable. Our 3mm caravan plywood is one material that has grown in favor among enthusiasts. For a good reason, this affordable option has grown to be the standard for many caravan modifications. Quality always comes first, according to the ISO quality management system. The E.U., C.E., and F.S.C. have certified XUZHOU CHANGYU WOOD as adhering fully to national G.B. and HPVA quality regulations.
---
Post time: 8月 4, 2023